Dear PGM Blog reader,
On Thursday, March 22, the Canadian Senate gave approval in principle to the federal government's bill to legalize recreational marijuana, after a tense few days of maneuvering – by Conservative senators – hoping to derail one of Prime Minister Justin Trudeau's signature election promises.
Bill C-45 passed at second reading by a vote of 44-29, which opens the door for the second senate voting round, early June this year, for legalizing Marijuana for recreational usage.
TIMELINE TO LEGALIZATION:
After Justin Trudeau was elected as Prime Minister of Canada in 2015, his first significant step was the creation of a federal-provincial-territorial task force to discuss a jointly suitable process for the legalization of cannabis possession for casual use.
This Task Force on Marijuana Legalization and Regulation released a 106-page report to the public on 13 December 2016, with various recommendations.
The fact that Senate has approved the bill opens the door for the final vote to take place on June 7, 2018, for Cannabis for recreational use to become legal, but Canadians will likely have to wait until at least early August to purchase it.
PGM CAPITAL ANALYSIS & COMMENTS:
According to statistics Canada, Canadians spent an estimated C$5.7 billion on cannabis last year.
The majority of the household spending on cannabis (over 90%) was for non-medical purposes. The purchase and consumption of cannabis for non-medical purposes is currently not legal in Canada.
By comparison, in 2016, household purchases of alcohol (beer, wine and other spirits) were C$22.3 billion, and household purchases of tobacco were C$16.0 billion.
Most cannabis consumed in Canada is also produced in Canada. The consumption of domestically produced cannabis was C$5.4 billion in 2017. Canadians purchased C$0.3 billion of illegal cannabis from abroad in 2017 while illegal Canadian sales outside of Canada were estimated to be around C$1.2 billion.
The size of the cannabis producing industry in Canada (on a value-added basis) was estimated at C$3.4 billion in 2014 and had fallen to C$3.0 billion in 2017, mainly due to declining prices. By comparison, the size of the tobacco industry in 2014 was C$1.0 billion and the size of the brewery industry was C$2.9 billion.
A substantial amount of the tobacco and alcohol consumed in Canada is imported, which contributes to the smaller size of these industries compared with cannabis.
The majority of the production of the cannabis industry is associated with the production of cannabis for non-medical purposes, which is currently illegal in Canada. The illegal production of cannabis for non-medical purposes was C$4.6 billion in 2017, compared with just under C$400 million for the production of cannabis for medical purposes.
How to view the negative sentiment and correction:
Concerns about overvaluations are currently weighing on marijuana sector stocks, for which the whole sector experienced a sell-off of approx. 20 percent in the week of April 2nd.
Taking into account that as the pot industry starts to take hold and mature there will eventually be a set of winners and losers.
As for the pot industry in general, the question that has to be asked is if the underlying fundamentals that have driven immense interest in the sector has changed. The obvious answer to us is NO, they haven't.
Nothing in regard to demand has changed; neither the projected supply coming from the two big Canadian Cannabis companies; Canopy Growth (WEED.TO) or Aurora Cannabis (ACB.TO) or the entire of the Canadian marijuana sector.
For that reason we see this as a clearing out of speculators from the market who had taken short-term positions to ride positive sentiment. They also had to have had stop losses in place that were triggered when the share prices of many pot companies plummeted.
When fundamentals remain in place, almost all the extreme volatility in any newly emerging market sector is the result of speculators and traders attempting to take advantage of the short-term movement in share prices. That is what is happening now.
Outlook for Canopy & Aurora:
The last quarter was a good one for Canopy Growth, where it generated C$21.7 million in revenue, up 123 percent. That was more than double the C$9.8 million it generated in the same quarter last year.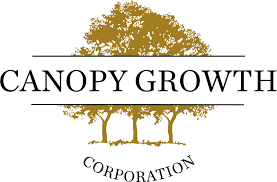 With all that growth, which is expected to continue over the long term because the company is building facilities that will have more than 5.6 million in square feet production capacity, it will in fact face some short-term pressure from major competitor Aurora Cannabis, which will have more production capacity over the next year or so.
By the end of 2018, Aurora is expected to produce about 130,000 kg, while Canopy is projected to be able to produce about 90,000 kg by the end of the year.
Based on the above we have a STRONG BUY rating on the stock of Cannabis Companies mentioned in this article.
Disclosure: I/we have positions in Canopy Growth as well as in Aurora Cannabis.
Last but not least, before making any investment decision, always take your investment horizon and risk tolerance into consideration and keep in mind that, growth sectors, – like the legalized cannabis industry –  can be very volatile and that most of the companies in the initial state of growth will not emerge from the "Question marks Kwadrant" to the Stars Kwadrant", accordance with the "Boston Consultancy Growth Matrix" shown here above.