Dear PGM Capital blog readers,
In this weekend blog edition, we want to discuss some of the most important events that happened in the global capital markets, the world economy and the world of money, in the week of August 21, 2017:
BHP Billiton fiscal 2017 earnings and revenues up Y-O-Y and hikes its dividend.
PetroChina H1-2017 profit soars with more than 2000 percent.
CNOOC Ltd, significantly improves its profits.
BHP BILLITON FISCAL 2017 EARNINGS AND REVENUES UP Y-O-Y:
On Wednesday, August 22 Mining giant, BHP Billiton Limited BHP (BHP.AX) reported robust financial results for fiscal 2017, which ended June 30, 2017.
Highlights:
Profit for fiscal 2017, of US$5.89 billion (AUD 7.42 billion) compared to a US$6.4 billion loss a year earlier
 Revenues for fiscal 2017 totaled US$38.3 billion, up from US$30.9 billion recorded in the prior-year period.
Free cash flow increased to US$ 12.6 Billion – the company's second highest on record –  from US$ 3.6 Billion in FY-2016
Net debt down US$ 9,8 Billion to US$ 18.3 Billion, compared US$ 26.1 Billion a year ago.
Total Paid dividend to Share Holder US$ 4.4 Billion, compared with US$ 1.6 Billion in FY-2016.
The board has declared a full year dividend of US43 cents a share, from US14 cents a year ago, payable on September 26, to share holders on record of September 8, 2017.
During the presentation of the FY-2017, results, the company's CEO Andrew Mackenzie said;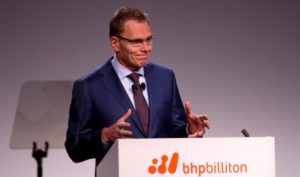 "This strong momentum will be carried into the 2018 financial year, with volume growth of seven per cent and further productivity gains expected,"
BHP Billiton's FY-2017 results been helped by stronger metals prices over the last year, as demand from China has recovered.
The company, which is one of the world's biggest miners of iron ore, used to make steel, but it has signaled its intention to grow its presence in offshore oil and copper.
PETROCHINA H1-2017 FINANCIAL RESULT:
On Thursday August 24, 2017, China's biggest oil producer PetroChina (00857.HK) said a pick-up in oil prices helped net profit to skyrocket more than 2,000 per cent in the first half, and that it was giving the entire windfall to shareholders via a cash dividend.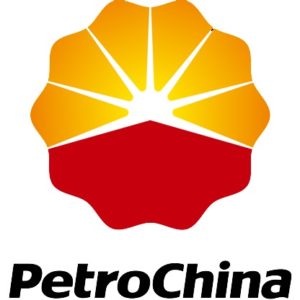 Net profit from January to June, 2017 hit 12.67 billion yuan (US$1.9 billion), rebounding from just 531 million yuan in the same period last year, which marks a rise of 2,290 percent over the year-earlier period, which was the company's lowest half-year earnings figure since it first went public in 2000, blamed largely on weak international crude oil prices at the time.
China's biggest oil producer will pass on to investors the benefits of higher global prices with almost 12.7 billion yuan (US$1.9 billion) in dividends, and due to this the board of director declared a dividend of 6.926 fen (Yuan cents), payable on October 27, for which the ex-dividend date is set on September 7, 2017.
CNOOC Ltd H1-2017 PROFIT & REVENUES INCREASED SIGNIFICANTLY:
On Wednesday, August 24, 2017, CNOOC Ltd (00883.HK), China's 3rd biggest Oil Company, announced its 2017 interim results for the six months ended June 30, 2017.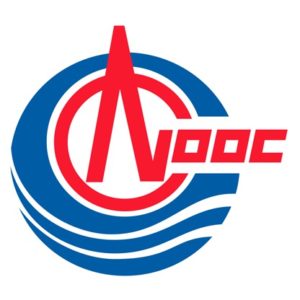 Highlights:
In the first half of 2017, the Company's average realized oil price was 

US$50.43 

per barrel, representing an increase of 33.8% year-on-year (Y-O-Y). and the average realized natural gas price increased by 3.5% Y-O-Y to 

US$5.68

 per thousand cubic feet.
In H1-2017, natural gas sales revenue reached 

74.94 billion Yuan

, representing an increase of 36.1% Y-O-Y.
Based on further efforts on cost control and efficiency enhancement, the Company's all-in cost for the first half of 2017 was 

US$31.74

/BOE, representing a decrease of 9.0% Y-O-Y.
Operating expense was 

US$7.16

/BOE, representing a decrease of 3.5% Y-O-Y.
The Company has achieved satisfying profitability, and net profit for the first half of the year amounted to 

16.25 billion Yuan

.
EBITDA amounted to 

55.75 billion Yuan

, representing an increase of 50.9% Y-O-Y.
The board of director declared an interim dividend of HKD 0.20, payable on October 12, 2017, for shareholders on record of September 09, 2017.
PGM CAPITAL ANALYSIS & COMMENTS:
BHP Billiton:
BHP Billiton has joined its peers in sharply lifting dividends as stronger prices for iron ore, coal and petroleum helped the global miner post a solid return to profitability.
The company also declared its US onshore shale assets as "non-core" and said it is actively pursuing options to exit these, agreeing to address a key concern raised by activist fund managers.
Based on the company's fundamentals product mix, strong balanced and dividend yield of 2.6 percent we have a BUY rating on the shares of the company.
PetroChina:
Our preference regarding the three biggest Chinese Oil Companies go SINOPEC – which will report its H1-2017 financial results in the week of August 28 – and CNOOC Ltd.
CNOOC Ltd:
The company is considered, one of the world's most competitive producers in terms of production costs, and has produced 237.9 million barrels of oil-equivalent (MMBOE) in the first-half of 2017. Its exploration activities included 14 new discoveries and 14 successful appraisal wells, the majority offshore China.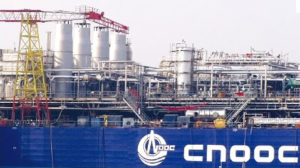 During the presentation of the company's H1-2017 financial results, chairman Mr. Yang Hua noted the firm is ready to take advantage of the current low oil prices, while seeking new developments.
In a statement he said:
"CNOOC has fully met its 1H-2017 targets with outstanding production performance,"

"The company continued to forge ahead, stepped up its efforts in reform and innovate, strived to seek opportunities for future development, and achieved a satisfactory performance. While sustained low oil prices are a challenge, the situation also presents an opportunity for the company,"
Based on the company's business model, strong balance sheet and dividend yield of 4.9 percent, we have a STRONG BUY rating on the stock of the company.
Last but not least, before taking any investment decision, always take your investment horizon and risk tolerance into consideration and keep in mind that commodity prices as well as the securities of their producers, can be very volatile and that sharp corrections might happen in the short term.
Yours sincerely,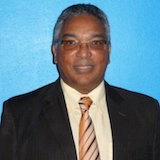 Eric Panneflek