Dear PGM Blog reader,
In this weekend blog article, we want to discuss with you, game-changing events in the U.S.A. which might have an impact on the legalization of Cannabis in the U.S.A.
INTRODUCTION:
Medical marijuana is now legal in 33 U.SA. states. Recreational marijuana is legal in 10 states. All forms of marijuana, however, remain illegal at the federal level in the U.S. But that could change.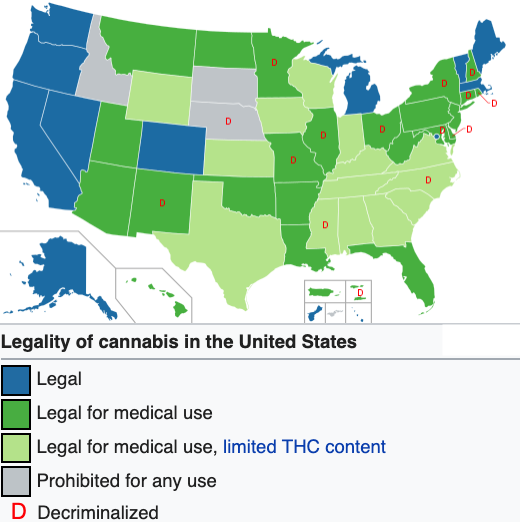 A bipartisan group of senators and representatives in the U.S. Congress recently introduced the STATES (Strengthening the Tenth Amendment Through Entrusting States) Act. The bill would prevent the federal government from intervening in states that have legalized marijuana. It would effectively make marijuana legal at the federal level in much of the U.S.A.
CANOPY GROWTH BUYS ACREAGE HOLDINGS:
On Thursday, April 25, Canada based Canopy Growth (WEED.TO), – the largest pot stock in the world by market cap -, announced that it has made an offer to buy U.SA. based Acreage Holdings (OTCMKTS:ACRGF), a vertically integrated dispensary operator, for US$3.4 billion in a cash-and-stock deal.
This purchase, should it go through, is unique for a variety of reasons. For starters, it is entirely a contingent deal. In order for Canopy Growth to acquire Acreage Holdings, the United States federal government would have to legalize marijuana.
The deal would also give Canopy Growth a huge leg up on its competition in terms of laying the groundwork needed to be successful in the United States. Including existing licenses and pending acquisitions, Acreage has a presence in 20 states. In total, it has licenses for 87 retail locations, as well as 22 cultivation and processing sites.
Shares of the company soared on the news to close the trading week at an al time high of CAD 67.14 a share as can be seen from below chart.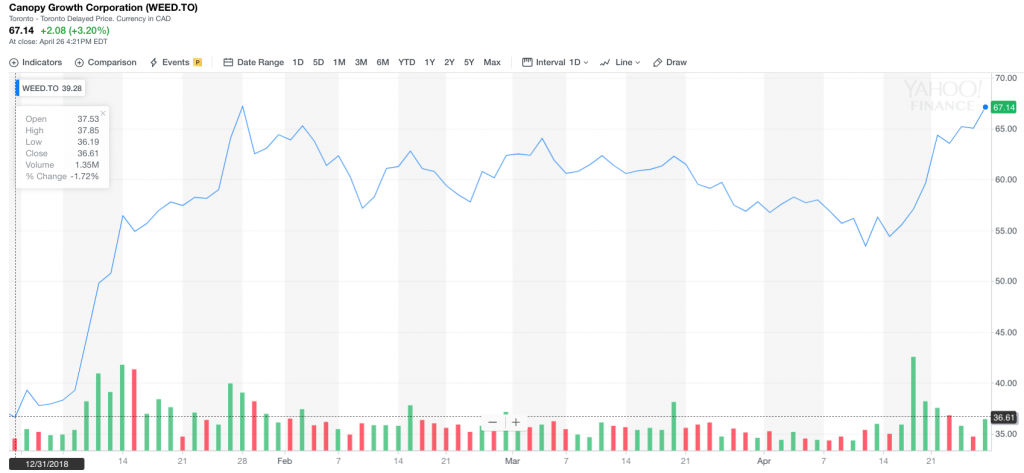 Above chart shows also the YTD, shares of the company have appreciated with 83.39 percent.
PGM CAPITAL's ANALYSIS & COMMENTS:
USA-2020 Election:
One of the most exciting developments taking place in the cannabis industry is the US 2020 presidential race. Several candidates including Bernie Sanders, Cory Booker, and Kamla Harris have been proponents of legalizing marijuana in the U.S.A.
Joe Biden enters the race:
However, not all candidates see the legalization of marijuana as a good thing. On April 25, former Vice President Joe Biden announced his bid for the 2020 race.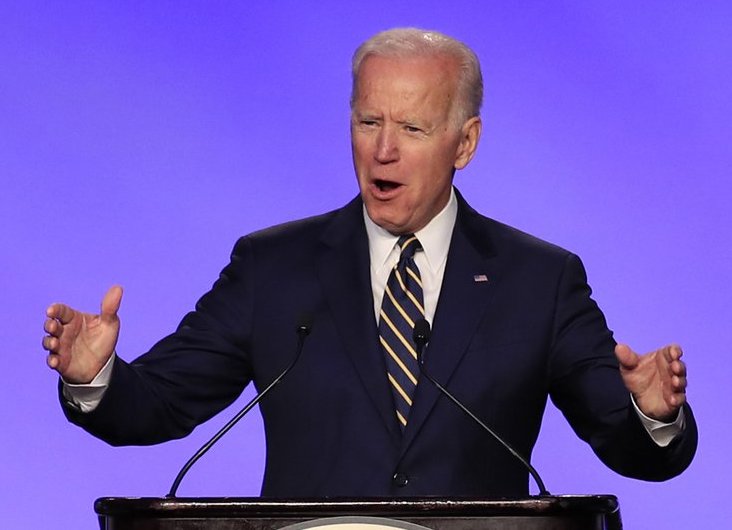 Joe Biden has long opposed marijuana legalization, and the likelihood of a change in his stance appears slim.
John Boehner to chair USA cannabis lobbying group:
On February 8, former Speaker of the House John Boehner (R-Ohio) has been named honorary chairman of the National Cannabis Roundtable, an organization to lobby for pro-marijuana policy and which will represent legalized marijuana businesses in 23 states and the District of Columbia, including New York-based Acreage Holdings.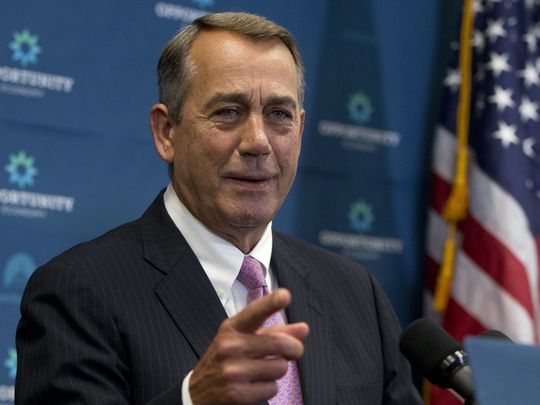 Boehner said the roundtable will promote changes to federal law that make it easier to research cannabis and for regulated cannabis businesses to operate.
Further more Boehner said the roundtable's members represent every aspect of the cannabis supply chain, including growers, processors, retailers, wellness centers, investors, entrepreneurs, and publicly traded companies.
The coming Canopy/Acreage merger:
At first glance, the announced merger doesn't sound all that important.
But remember: Marijuana is legal in Canada. It is not in the United States, at least on the federal level.
The Canadian cannabis companies were likely to be working out ways to enter the U.S., given the relative valuations between U.S. and Canadian pot firms mean potential all-stock deals make sense.
So what prompted Canopy to prepare to enter the U.S. now? Why not next month? Next year? Why not wait until after marijuana legalization?
Two reasons:
One, Canopy wants to be ready to capitalize on what will instantly become the largest marijuana market in the world the moment it becomes legal.
Two, Canopy all but knows – or is at least extremely confident – that legalization is right around the corner.
Management didn't say that outright, and we wouldn't expect them to.
But we believe it to be true because of three very important people on the board of Acreage Holdings:
Former U.S. Speaker of the House John Boehner,
Former Canadian Prime Minister Brian Mulroney,
And former Massachusetts Governor and current Republican presidential candidate William Weld.
Among those three gentlemen, there is undoubtedly insight into marijuana's future that you and I are not yet privy to.
Outlook:
Evolution always goes forward, based on this we believe that step by step more and more countries in the world will legalize Marijuana, and due to this, it isn't if but when will the USA legalize Marijuana on a federal level.
Based on the prospects for the Cannabis sector and the fundamentals of Canopy Growth, we maintain our BUY rating on the shares of the company.
Disclosure:
We own shares Canopy Growth Inc in our personal portfolio.
Last but not least, before taking any investment decision, always take your investment horizon and risk tolerance into consideration. Keep in mind that; share prices don't move in a straight line. Past Performance Is Not Indicative Of Future Results.
Yours sincerely,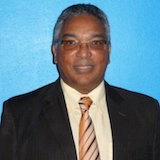 Eric Panneflek