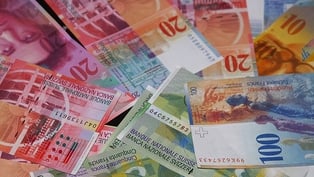 Dear PGM Capital, blog readers,
Today, Monday July 25th 2011The Swiss franc hit record highs against the US-Dollar and Euro as the safe-haven currency continued to benefit from economic uncertainties.
At 11:25 EST the euro slumped to an all-time low of 1.1582 Swiss francs (-1.481%), while the US-Dollar weakened to 0,8059 Swiss francs (-1.553%).
From below 5-year charts of the Euro and USD against the Swiss Franc, we can clearly see the free fall of both currencies against the Swiss Franc.
The Australian dollar also leapt to a record high of $1.086, thanks to rallying commodity prices.
The resources-based Aussie has traded near or above parity with the greenback since first breaking through on October 15 2010, having surged about 20% since June 2010, as Australia experiences a robust mining boom.
Here below you'll find a 5-year chart of the Australian Dollar against the US-Dollar.
The US dollar also fell against the yen to a record low of 78.3300 Yen for 1 US-Dollar as can be seen from below 5 year chart.
We believe that the days of the US-Dollar as reserve currency are numbered and that much sooner than most people think, international trades will be done in combination with barter deals and the usage of a basket on currencies of the new rich countries and precious metals.
Yours sincerely
Eric Panneflek
Chairman