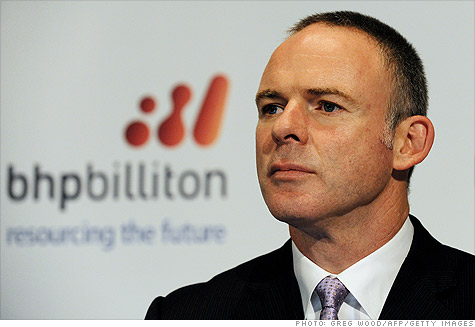 Dear PGM Capital blog readers,
This morning, August 24th 2011, BHP Billiton, (NYSE: BHP) reported a record-breaking US$23.6 billion (AUD22.5bn) profit for the year ending June 30 2011.
The BHP result – the biggest profit ever delivered by an Australian company and almost double last year's $US12.7bn result – was driven by the same soaring iron ore and coal prices that two days ago prompted BlueScope Steel to announce it was ending the nation's steel exports.
Highlights:
Record financial results including Underlying EBITDA up 51% to US$ 37.1 billion, underlying  EBIT up 62% to US$ 32.0 billion abd attributable profit (excluding exceptional items)up 74% to US$ 21.7 billions.
Strong margins and returns illustrated by increase in underlying EBIT margin to 47% and underlying return on capital to 39%.
Record production across four commodities and ten operations.
Record operating cash flow of US$ 30.1 billion and gearing of 9% confirms capacity to comfortably fund the group's US$ 15.1 billion acquisition of Petrohawk Energy Corporation. and extensive organic growth program.
Completion of expanded US$10 billion capital management program highlights commitment to maintain an appropriate capital structure through all points of economic cycle

.

22% rebasing of final dividend for full year dividend payout of U$S1.01 per share.
Based on the above we have a STRONG BUY rating on the company's stock.
Disclosure:
We own BHP Billiton shares in our personal portfolio since November 2008.
Before following any investing advice, always take your investment horizon and risk tolerance into consideration and keep in mind that the price of Commodities as well as the stocks of their producers can be very volatile and that sharp corrections might happen in the short term.
Yours sincerely
Eric Panneflek
Chairman