Dear PGM Capital Blog reader,
In this weekend blog edition, we want to discuss some of the most important events that happened in the global capital markets, the world economy and the world of money, in the week of January 14, 2019, as follows:
Tesla cuts Workforce in Effort to Improve Profitability.
Global Capital Markets bouncing back.
TESLA CUTS WORKFORCE:
On Friday, January 18, Tesla (NYSE: TSLA) announced, that it will cut 7 percent of its workforce as it tries to lower prices and break out of the niche-car market to produce an electric vehicle that more people can afford.
Even though Tesla's cheapest model right now (Tesla Model 3) is priced in the range of U$43,000.00 – US$ 60,000.00, it needs to broaden its customer base to survive.
Musk said in October that Tesla Inc., based in Palo Alto, California, had 45,000 employees. The 7 percent cut would mean that about 3,150 people will lose their jobs.
Tesla posted a US$311 million quarterly profit in October, with only its third profitable quarter in eight years as a public company.
Based on the news Tesla shares slide approx. 13 percent on Friday, January 18, as can be seen from below chart.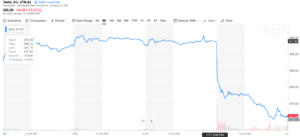 CAPITAL MARKETS BOUNCING BACK:
Major Global Markets:
Much has been made about the performance of stocks in the first 12 trading days of 2019.
In the USA the Dow Jones Industrial Average is up 4.5% over the same period, while the Nasdaq Composite Index logged a 6.8% advance, as can be seen from below charts.
The Shanghai Index has appreciated with 5.34 percent year to day. While the German DAX-30, has appreciated with 5.91 percent in the same period as can be seen from below charts.
Crude Oil:
After being hammered in the fourth quarter of 2018, Crude Oil prices has appreciated YTD with 17.35 percent as can be seen from below chart.
PGM CAPITAL's ANALYSIS & COMMENTS:
Tesla:
It has been Tesla's long-held goal to get a less-expensive, mid-range Tesla Model 3 on the road.
The key for Tesla is producing an entry-level car in the mid-US$30,000 range, which would put it in direct competition with major automakers.
Below chart shows that currently Tesla Model 3, is the company's best selling model.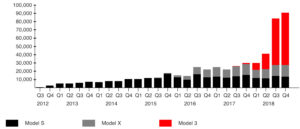 Tesla's global sales achieved the 500,000 unit milestone in December 2018. While In November 2018, Tesla vehicles outsold Mercedes-Benz in the United States market for the first time.
The average price for a vehicle in the U.S. is around US$37,000, and by reducing its workforce with 7 percent, Musk set the goal of getting the price of the Model 3, into that range.
Competition in China:
Among a slew of Chinese electric car startups that surfaced in recent years, NIO (NYSE: NIO), a four-year-old Shanghai-based electric-vehicle maker, would deliver 10,000 cars to customers by the end of 2018.

Reaching that number would be a major milestone for NIO, putting it not so far behind Tesla, widely admired in China. Last year, Tesla sold 17,670 cars .
Global Markets Bouncing back:
Is it a reason to cheer? Perhaps it would be if not for the fact that the YTD gains for the USA markets are the strongest since 1987.
After the cruel sell off in the fourth quarter of the 2018, Global markets are having their best start to year in more than three decades. Based on historical evidence, that spells even more gains for the rest of 2019.
Due to the fact that the 2018 sell-offs were the worst in China, Europe and Emerging markets, we can expect these markets to outperform the USA markets this year.
Crude Oil:
Global oil demand is expected to be stronger this year than in 2018 as lower prices soothe the impact of slowing economic activity, but that forecast remains vulnerable to a deeper pullback, the International Energy Agency (IEA) wrote Friday, January 18.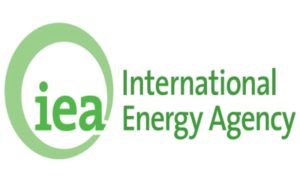 Hopes for a global trade resolution, particularly between major energy consumers China and the U.S., as well as a moderating U.S. dollar, the main vehicle for commodities pricing, are behind the cautiously upbeat forecast.
For now, the agency retains its view that demand growth in 2018 was 1.3 mb/d, and this year it will be slightly higher at 1.4 mb/d, mainly due to average prices being below year-ago levels.
Disclosure:
I / We don't own any shares of Tesla, but we are long NIO and own shares of several Oil supermajors companies.
Last but not least, before taking any investment decision, always take your investment horizon and risk tolerance into consideration. Keep in mind that share prices do not move in a straight line. A Past Performance Is Not Indicative Of Future Results. Technology stocks, Commodity prices and stocks of startups and maturing companies, experience a higher volatility than the ones of developed market big-caps.
Yours sincerely,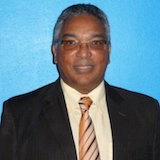 Eric Panneflek