Dear PGM Capital Blog readers,
In this weekend's blog article, we want to take the opportunity to discuss with you, if it is currently the most lucrative time to invest in shares of The Boeing Company.
INTRODUCTION:
Together with its subsidiaries, the Boeing Company, designs, develops, manufactures, sales, services, and supports commercial jetliners, military aircraft, satellites, missile defense, human space flight and launch systems, and services worldwide.
The company also provides financing, and product support services, for a portfolio of equipment under operating and finance leases.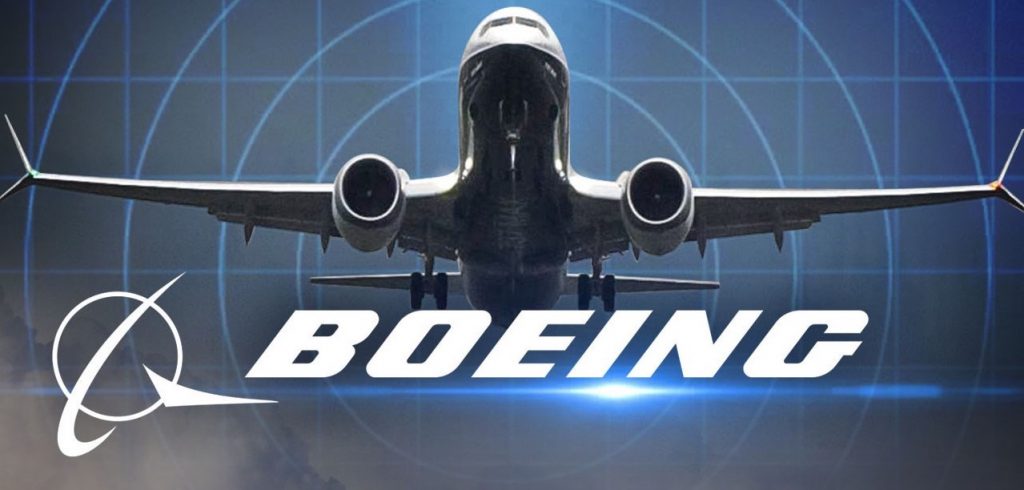 Among the largest global aerospace manufacturers, it is also the second-largest defense contractor in the world based on 2018 revenue, and the largest exporter in the United States by USD dollar value.
It is ranked 40th on the Fortune magazine "Fortune 500" list (2019), and ranked 121th on the "Fortune Global 500" list (2020).
Boeing was founded in 1916, and has its corporate headquarters in Chicago, Illinois.
The shares of the company are trading on the New York Stock Exchange under the symbol BA and have been a "DOW-Jones Industrial" component since March 12, 1987.
BOEING VERSUS AIRBUS:
As a result from a series of mergers within the global aerospace industry, in addition to other manufacturers, such as the following: Lockheed Martin, Convair, British Aerospace and Fokker that withdrew from this market, the Boeing (NYSE: BA) and Airbus (AIR.PA) competition has become a duopoly in the large jet airliner market since the 1990s.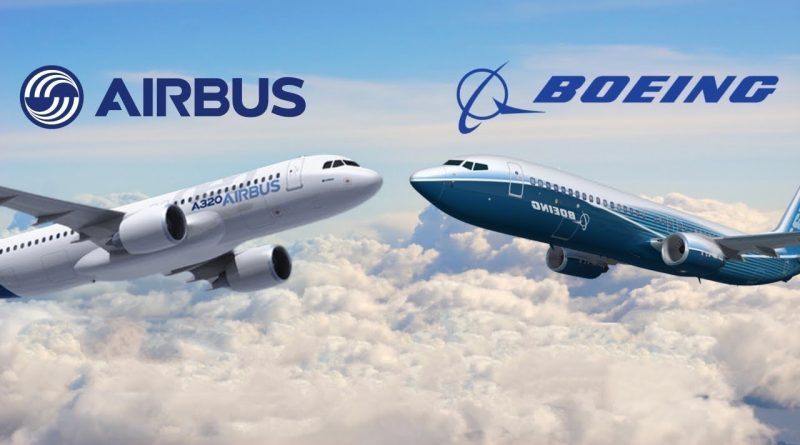 Since the beginning of Airbus, the European government had planned to build a series of aircraft to compete with each Boeing offer, making Airbus, Boeing's number one enemy on the aircraft marketplace.
Sales & Delivery:
As Airbus was launched several years after Boeing, it would not be fair to look at aircraft deliveries as a success metric. As of the end of 2019, they are:
Boeing with 19,913 aircraft deliveries.
Airbus with 12,626 aircraft deliveries.
The flipside of this would be aircraft orders, which we can see Airbus comes out ahead:
Airbus with 7,621 aircraft in its backlog.
Boeing with 4,744 aircraft in its backlog.
Below chart shows the performance of the shares of Boeing and the ones of Airbus.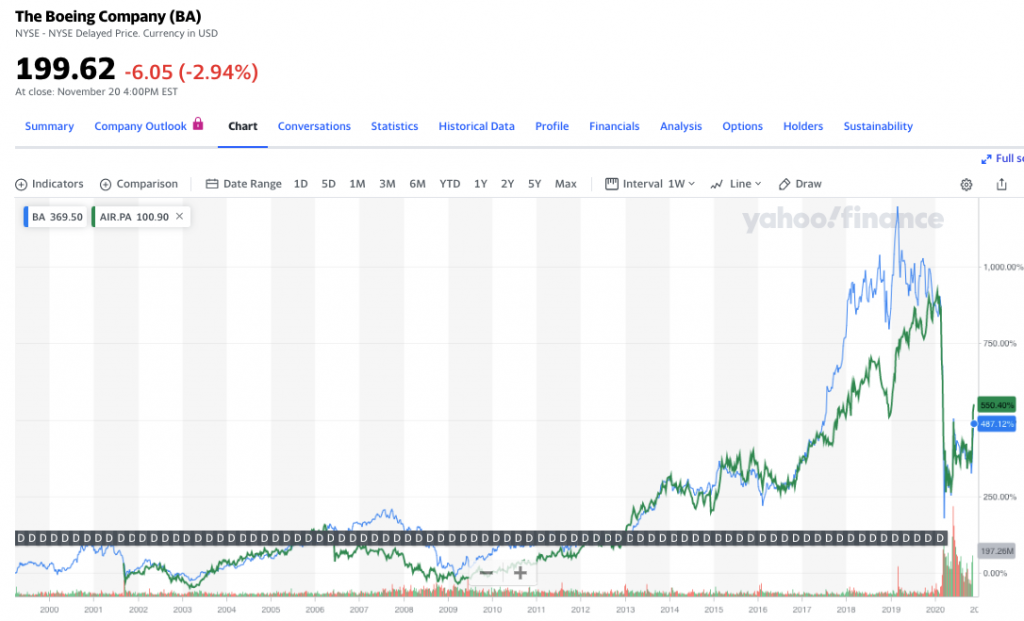 PGM CAPITAL ANALYSIS & COMMENTS:
It has been a tough year for Boeing shareholders, with the stock losing more than 60% of its value over a three-week period in March amidst growing COVID-19 fears, as can be seen from the below chart.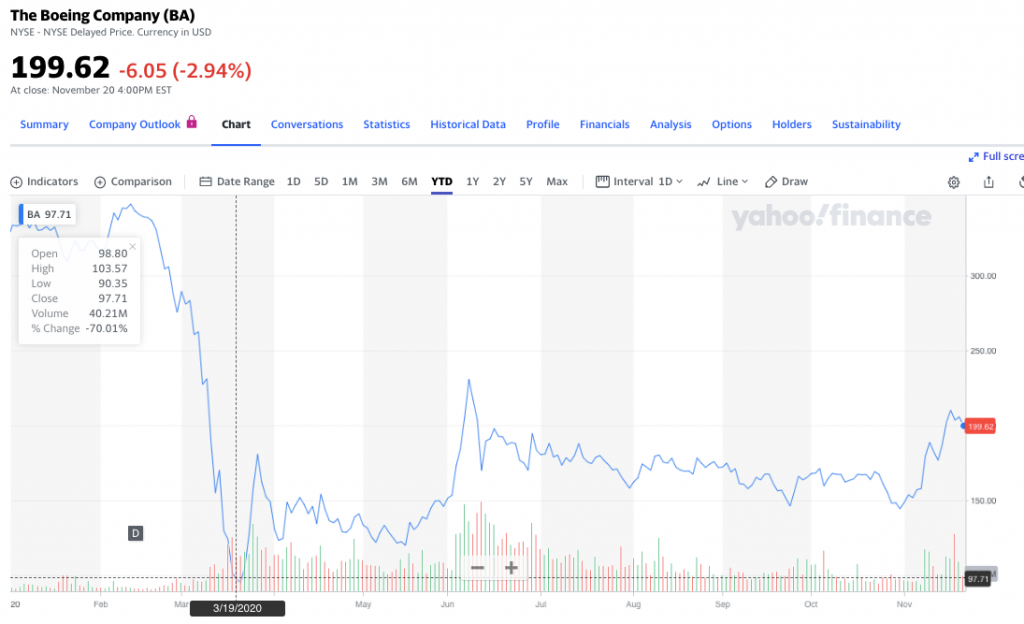 Boeing had concerns prior to the pandemic, with its 737 MAX airplane grounded in March 2019 after a pair of fatal accidents. The 737 MAX issues and an investigation into what went wrong led the company to dump its CEO and has cost Boeing billions in compensation payments to suppliers and customers.
However, with the signs that before the year-end, we will have a COVID-19 vaccin and the fact that the United States, Federal Aviation Administration (FFA) cleared Boeing's 737 Max for flights, the sky is clearing back for the world's biggest commercial aircraft manufacturer.
The above YTD chart of the shares of the company also shows that in the meantime shares of the company have already regained over 50% of its loses as of March this year.
Biggest US Exporter:
Boeing is a force in the global economy and it is America's biggest exporter. They are coming off their best earnings year ever with revenue topping US$100 billion in 2018.
Below chart shows also that shares of Boeing has outperformed the performance of the DOW Jones Industrial – for which it is a component – on average with a factor 3.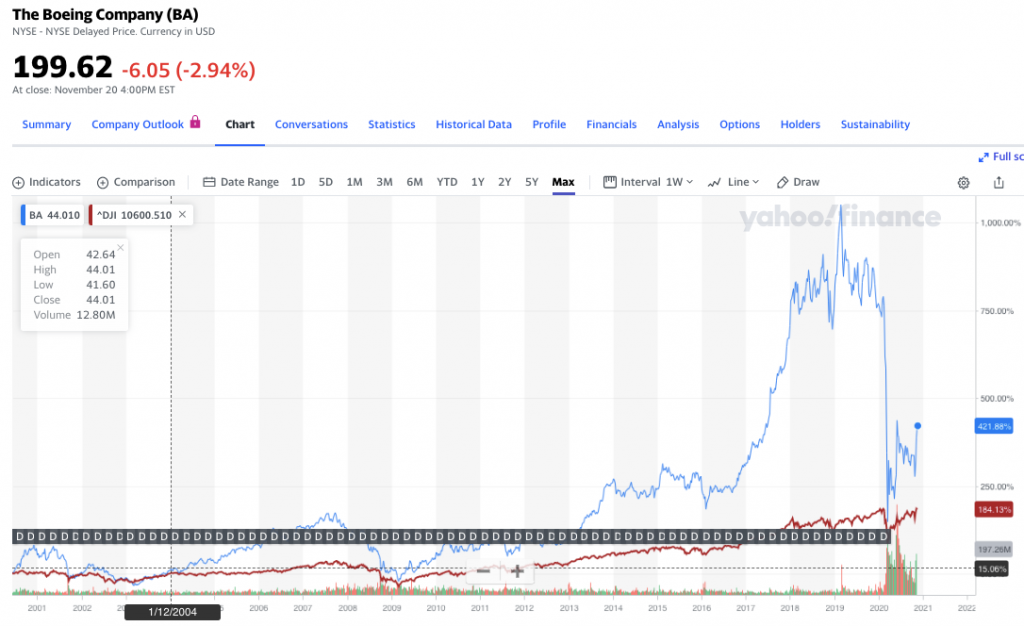 Based on the company's fundamentals and the points mentioned in this article, we have initiated our rating on the shares of Boeing with a BUY.
Disclosure:
Currently, we do not own shares of Boeing or Airbus, but have recently started buying primary Boeing shares for our clients and the ones of AIRBUS as a hedge on them.

Last but not least, before taking any investment decision, always take your investment horizon and risk tolerance into consideration. Keep in mind that share prices do not move in a straight line. Past Performance Is Not Indicative Of Future Results.
Yours sincerely,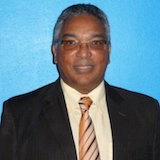 Eric Panneflek