Dear PGM Capital Blog readers,
In this weekend's blog article, we want to take the opportunity to discuss with you the Q1-2020, financial report of Tencent as reported on Wednesday, May 13.
INTRODUCTION:
On Wednesday, May 13, Tencent, -Chinese multinational investment holding conglomerate Tencent Holdings (0700.HK) – released its financial earnings report for the first quarter of 2020.
With a market capitalization of USD 511 Billion, Tencent Holding is Asia's biggest company by market capitalization.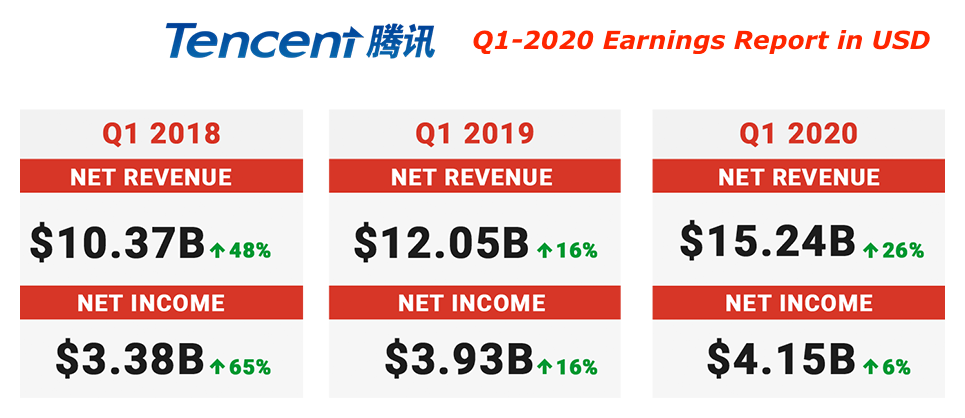 The company generated total net revenues of ¥108.1B (US$15.2B) in Q1 2020, an increase of 26% from ¥85.5B (US$12.1B) in the same period of 2019.
Highlights:
Total revenues for the period up 26% to ¥108.1B (US$15.2B) from ¥85.5B (US$12.1B) in the same period of 2019.
In total, Tencent generated a net profit of ¥29.4B (US$4.15B), up 6% compared to the same period last year. 
As game playing time and in-game consumption activity increased due to COVID-19 policies, the company recorded a year-over-year increase in quarterly online games revenues of 31% to ¥37.3B (US$5.26B).
The company reported that its quarterly revenues from online games increased by 31% year-over-year to ¥37.3B (US$5.26B), which it attributed primarily to revenue contributions from domestic mobile games such as Peacekeeper Elite and Honor of Kings as well as raised contributions from Tencent's overseas titles including PUBG MOBILE and Clash of Clans.
In total, mobile games revenues were ¥34.8B (US$4.91B), parts of which are attributed to the company's social network business, while PC client games revenues were ¥11.8B (US$1.66B) for Q1 2020.
Tencent's crown jewel WeChat social network also reported impressive metrics. Though, already counting much of the Chinese population as devoted users, WeChat managed to grow monthly active users 3.2% quarter over quarter and 8.2% year-over-year to 1.2 billion.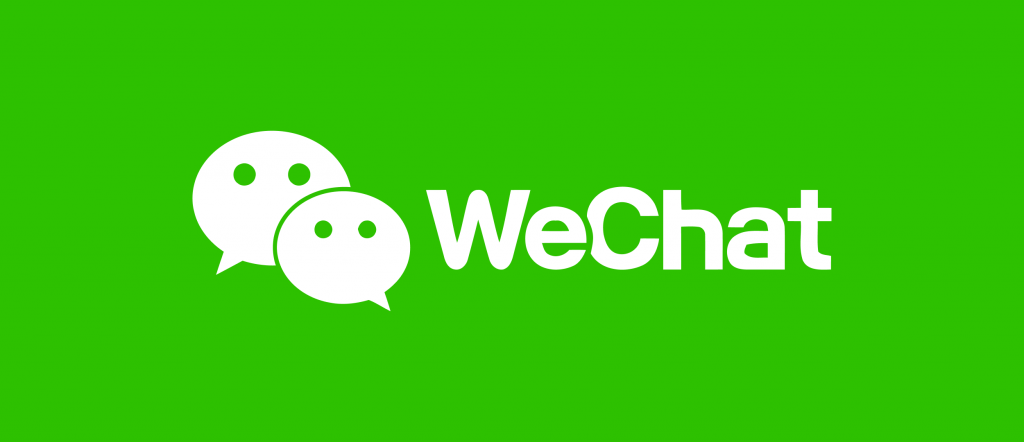 Incredibly, WeChat's social media advertising segment grew a whopping 47% in the quarter.
Game playing time and in-game consumption activity increased as people stayed at home during the lockdown.
PGM CAPITAL ANALYSIS & COMMENTS:
Stay-at-home orders are hurting economies all over the world, but they are actually leading to a demand surge for those companies that cater to the new normal.
One of the biggest stay-at-home stocks in the entire world is Chinese internet giant Tencent, which has an array of internet products across online gaming, social media, video and music streaming services, electronic payments, and cloud computing.
Tencent ended the quarter on a ¥29.4B (US$4.15B) net profit, up 6% compared to the same period of 2019. Distributed to shareholders of the company, the profit translated into earnings per share (EPS) of ¥3.05 (US$0.43).
Below chart shows the development of the company's earnings per share since 2016.

As can be seen from below chart the shares of the company since its IPO in 2004 has increased with 51,500 (fifty-one thousand five hundred) percent.

Tencent is a true blue chip stock of China, for which its management is proven over long period, and the company has the financial heft, diversity, and scale to be safe, and enough avenues for growth to be a compelling growth stock as well.
Based on the combination of the company's fundamentals offensive and defensive characteristics, we maintain our STRONG BUY rating on the shares of Tencent.
Disclosure:
We own shares of Tencent Holding in our personal portfolio.
PGM Capital is at your service as your, Professional, Trustworthy and Dedicated, Financial Advisor and Asset Management.

Last but not least, before taking any investment decision, always take your investment horizon and risk tolerance into consideration. Keep in mind that share prices do not move in a straight line. Past Performance Is Not Indicative Of Future Results.
Yours sincerely,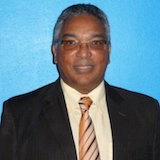 Eric Panneflek