Dear PGM Capital, blog readers,
In this belated weekend's blog edition, we wish to elaborate, why investing in Berkshire Hathaway can be lucrative for value investors.
INTRODUCTION:
Berkshire Hathaway Inc. is an American multinational conglomerate holding company headquartered in Omaha, Nebraska, United States.
Berkshire Hathaway traces its history back to two Massachusetts textile firms: Hathaway Manufacturing Company (incorporated 1888) and Berkshire Cotton Manufacturing Company (incorporated 1889). Berkshire Manufacturing Company became Berkshire Fine Spinning Associates in 1929 and later merged with Hathaway to form Berkshire Hathaway, Inc., in 1955.

An investment group led by Warren Buffett took full control of the company in 1965. Berkshire Hathaway liquidated its textile operations in 1985, by which time it was well-established as a holding company for Buffett's other investments and corporate acquisitions.
Warren Buffett built up Berkshire Hathaway by buying stock in undervalued companies, acquiring many of those businesses, to then allowing considerable autonomy to the managers of the subsidiaries.
The company is known for its control and leadership by Warren Buffett, who serves as chairman and chief executive, and by Charlie Munger, the company's vice-chairmen.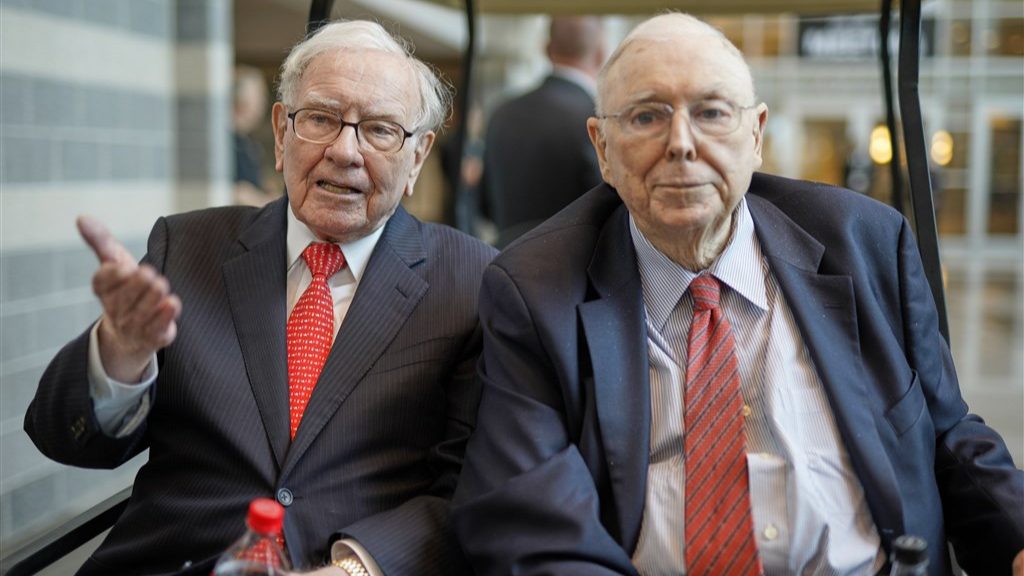 The company, through its subsidiaries, engages in the insurance, freight rail transportation, and utility businesses worldwide. It provides property, casualty, life, accident, and health insurance and reinsurance; and operates railroad systems in North America.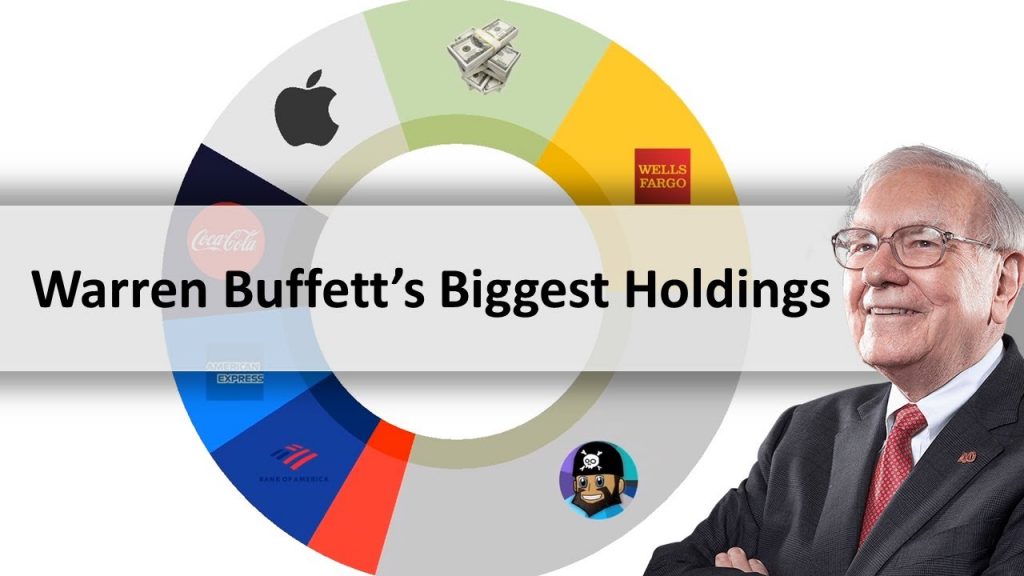 Here are the top 10 Warren Buffett stocks by number of shares held as of December 31, 2020, based on Berkshire Hathaway's most recent 13-F filing from February, 16, 2021.
Bank of America (BAC), 1.01 billion
Apple (AAPL), 887.1 million
Coca-Cola (KO), 400 million
Kraft Heinz (KHC), 325.6 million
American Express (AXP), 151.6 million
Verizon (VZ), 146.7 million
U.S. Bancorp (USB), 131.1 million
General Motors (GM), 72.5 million
Bank of New York Mellon (BK), 72.4 million
Wells Fargo (WFC), 52.4 million
Shares of the company are trading on the NYSE under the symbols BRK-A and BRK-B.
CHARLIE MUNGER BUYS ALIBABA SHARES:
On Thursday April 8, the Daily Journal disclosed, that Charlie Munger has bought a US$37 million stake in the Chinese e-commerce giant Alibaba Group Holding (NYSE:BABA). This is good for 19% of the company's equity portfolio; thus, making it the company's third-largest position behind Bank of America and Wells Fargo.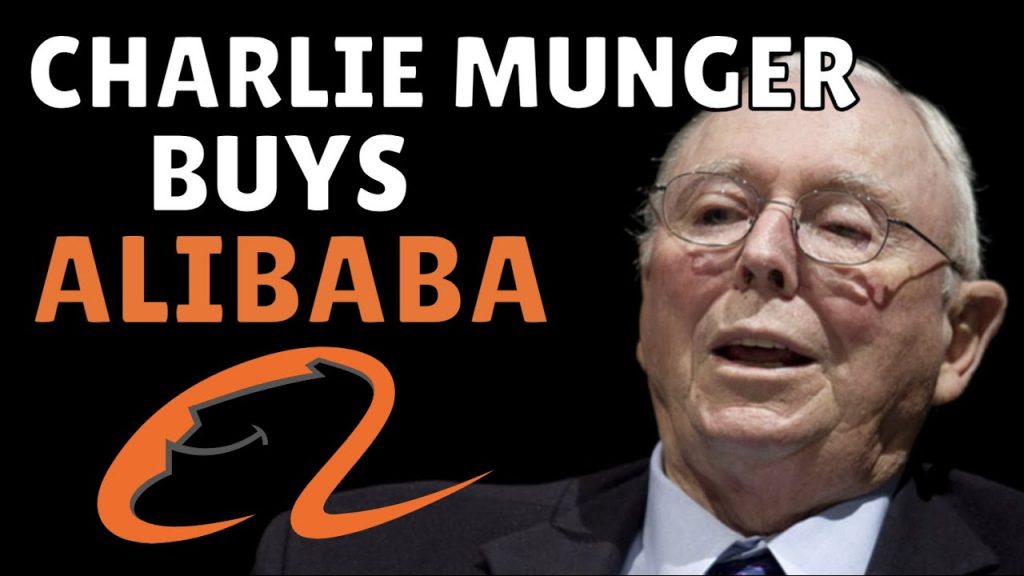 As is the case with several large technology conglomerates, Munger may be looking at various parts of Alibaba's sprawling empire, and might have realized these parts add up to much more than Alibaba's current market value.
PGM CAPITAL COMMENTS & ANALYSIS:
Known as the Oracle of Omaha, Berkshire Hathaway CEO Warren Buffett might be the world's most famous living investor. When his company buys a stock, Wall Street and Main Street alike pay attention. His skill for sniffing out value and making money on bargains over the long term is legendary.
While investors can also get broad exposure to the economy with an S&P 500 index fund, Berkshire offers advantages over funds and ETFs, such as a highly selective portfolio built by one of the greatest investors of all time. The chart below shows how, shares of the company (Blue chart) has widely out performed the USA broader Index, the S&P-500 (Red chart) and the DOW Jones (Green Chart).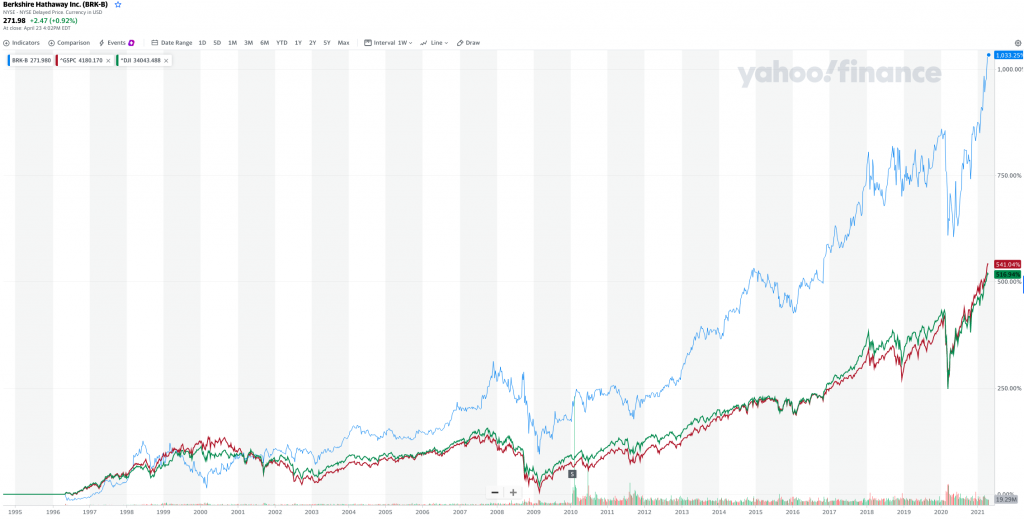 Alibaba
One thing is certain, Alibaba has a significant amount of cash on its balance sheet, along with large stakes in private companies like Ant Group as well as publicly traded companies. As of December 31, 2020, its balance sheet included US$47.8 billion in cash, US$22.1 billion in short-term securities, US$36.8 billion in other publicly traded equity securities, and another US$28.4 billion in equity method investees, such as Ant Group. Those assets add up to US$135.1 billion, against just about $18 billion in short and long-term debt.
Based on the respective fundamentals of Berkshire Hathaway as well as those of Alibaba, we have a BUY rating on the shares of Berkshire Hathaway and a STRONG BUY rating on the shares of Alibaba.
Disclosure:
We do not own shares of Berkshire Hathaway in our personal portfolio, but are a shareholder of Alibaba since 2017.
In this rapidly changing world and subsequent turbulence, PGM Capital is at your service as your Professional, Trustworthy and Dedicated, Financial Advisor and Asset Management.

Last but not least, before taking any investment decision, always take your investment horizon and risk tolerance into consideration. Keep in mind that share prices do not move in a straight line. Past performance is no guarantee of future results.
Yours sincerely,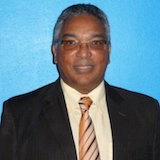 Eric Panneflek