Dear PGM Blog reader,
In this weekend's blog article, we want to take the opportunity to discuss with you why Investing in Li-Fi technology, can be lucrative for value investors.
INTRODUCTION:
Li-Fi is wireless communication technology, which utilizes light to transmit data and position between devices.
In technical terms, Li-Fi is a visible light communications system that is capable of transmitting data at high speeds over the visible light, ultraviolet, and infrared spectrums. In its present state, only LED lamps can be used for the transmission of visible light.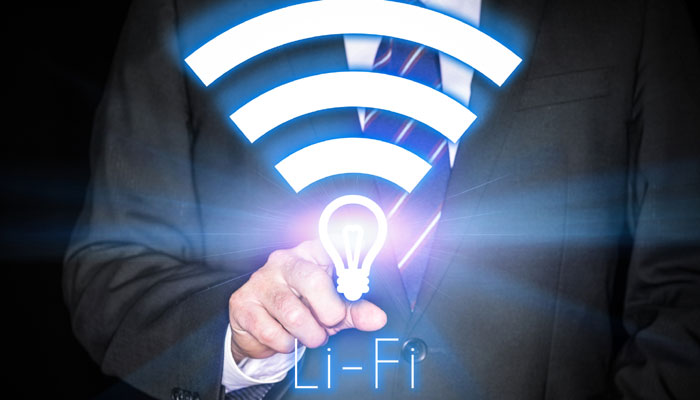 In terms of its end use, the technology is similar to Wi-Fi – the key technical difference being that Wi-Fi uses radio frequency to transmit data.
HOW DOES LI-FI WORKS:
A ceiling-based LED lighting fixture encodes and modulates data messages from the Internet as light output at rapid speeds to a receiving photo detector, which converts the changes in light intensity to electrical current. In turn, the electrical current is converted into binary data stream and sent to any attached computers and mobile devices.
See below image for details.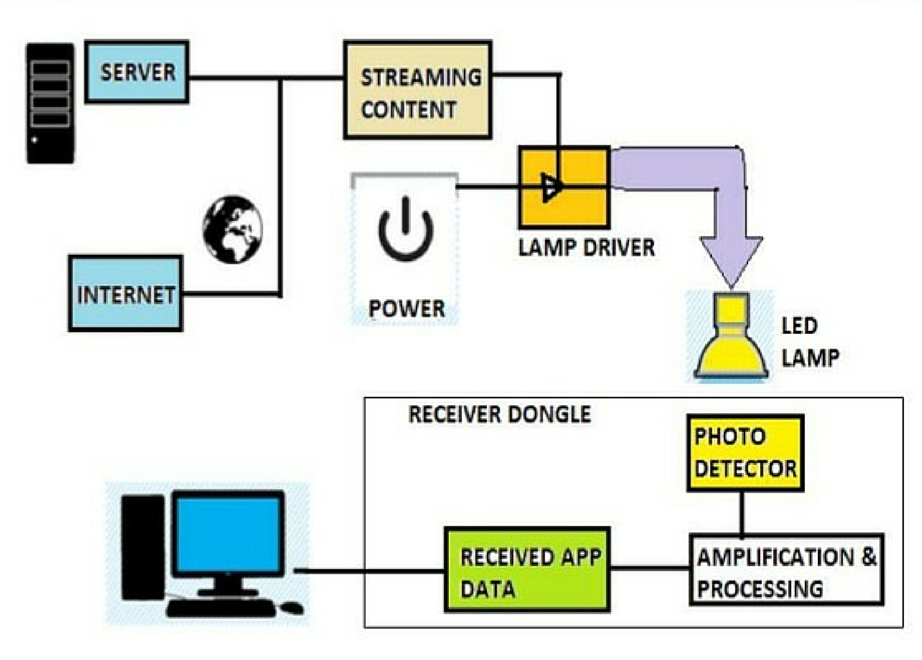 SIGNIFY N.V.:
Signify N.V. (LIGHT.AS), with its head quarter in Eindhoven, the Netherlands, is a Dutch producer and world leader in lighting for professionals, consumers and lighting for the Internet of Things.

Philips Lighting was spun-off from Royal Philips Electronics N.V. (PHIA.AS) in May 2018, and went IPO, trading on the Amsterdam Exchange.
However, the company still continues to use the 'Philips' brand name.
As the lighting company for the Internet of Things, Philips Lighting is the first global lighting company to offer LiFi-enabled luminaires from its existing office lighting portfolio.
PGM CAPITAL's ANALYSIS & COMMENTS:
Li-Fi the Future of the Internet:
Light Fidelity or Li-Fi, is an exciting breakthrough in 5G visual light communication systems and the future of wireless Internet access.
With Li-Fi, information hitches a ride along a spectrum of visible light. Light-emitting diode (LED) bulbs, transmit data when they are switched on and off so rapidly in nanoseconds, that the human eye cannot see it.
This data is registered by special equipment, making it possible to provide wireless Internet connectivity at a current experimental speed up to 10 Gbps, which is estimated to be 250 times faster than 'superfast' broadband.
The vast availability of LED light bulbs will drive the future ubiquity of connectivity even in places where Wi-Fi fails-on an airplane and in submarines, for example.
Another advantage of Li-Fi is zero electromagnetic interference, allowing connectivity even in areas where Wi-Fi isn't accepted – hospitals and nuclear plants among others.
In addition, Li-Fi offers better data defense as light waves can't pass through walls, making it impossible to hack any internal systems in high-security buildings.
Signify N.V.:
Signify recently released their Li-Fi system. The Li-Fi kit comes with a Li-Fi modem, Signify Philips PowerBalance gen2 luminaires, Ethernet cables and a Li-Fi dongle.
With a bandwidth of 30 Mbps, Signify Li-Fi system allows a stable broadband connection for its users. It allows 15 simultaneous users to benefit from a secure connection, under the cone of light.
Signify claims their Li-Fi system delivers sufficient speed to make a video call and download and play two HD movies simultaneously.
Based on the company's fundamentals, a P/E ratio of approx. 12 (based on the closing price of Friday May 10), Strong Balance sheet and a dividend yield of 5.45% we have initiated our coverage of the shares of Signify N.V. with a BUY Rating.
Disclosure:
I/We don't own shares of Signify N.V. yet.
Last but not least, before taking any investment decision, always take your investment horizon and risk tolerance into consideration. Keep in mind that; share prices don't move in a straight line. Past Performance Is Not Indicative Of Future Results. Technology stocks and stocks of emerging markets, experience a higher volatility than the ones of develop market big-caps.
Yours sincerely,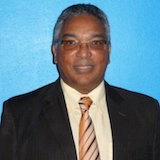 Eric Panneflek