Dear PGM Capital, blog readers,
In this weekend blog edition, we want to discuss some of the most important events that happened in the global capital markets, the world economy and the world of money in the week of March 20, 2017:
SINOPEC buys downstream Assets from Chevron in Africa.
CK Hutchison reports FY 2016 earnings.
SINOPEC BUYS REFINERY IN SOUTH AFRICA & BOTSWANA:
About Sinopec:
China Petroleum & Chemical Corporation, or Sinopec Limited, is a Chinese oil and gas company based in Beijing, China. It is listed in Hong Kong under the symbol 0386 it also trades in Shanghai (SSE:600028), New York and the London Stock Exchange under the symbol SNP.
Sinopec's business includes oil and gas exploration, refining, and marketing; production and sales of petrochemicals, chemical fibers, chemical fertilizers, and other chemical products; storage and pipeline transportation of crude oil and natural gas; import, export and import/export agency business of crude oil, natural gas, refined oil products, petrochemicals, and other chemicals.
Sinopec is the largest oil refiner in Asia by annual volume processed and ranks as number 4 in 2016 Fortune Global 500 ranking as can be seen from below table.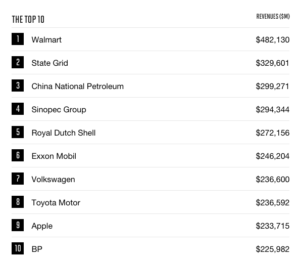 The South Africa and Botswana Purchase:
On Wednesday, March 22, Sinopec announced, that it will pay almost US$1 billion for a 75 percent stake in Chevron Corp's (NYSE: CVX) South African assets and its subsidiary in Botswana to secure its first major refinery in Africa.
The deal, which includes also 220 convenience stores across South Africa and Botswana, is subject to regulatory approval.
The remaining 25 percent of the South African assets will continue to be held by a group of local shareholders, in accordance with South African regulations.
CK HUTCHISON HOLDING REPORTS FY 2016 EARNINGS:
About CK Hutchison Ltd:
CK Hutchison Holdings Limited is a Cayman Islands-registered conglomerate headquartered in Hong Kong. The company was formed in March 2015 through the merger of Cheung Kong Holdings and its main associate company Hutchison Whampoa.

The company owns substantial holdings in businesses across a number of industries such as;
Infrastructure
Telecoms
Ports
Energy
Retail
Etc
FY 2016 Earnings Report:
On Wednesday, March 22, 2017, CK Hutchison Holdings Ltd, the ports-to-telecoms arm of billionaire businessman – one of the most influential tycoons in Asia -, Li Ka-shing, said that the company's net profit rose 6 percent in 2016, helped by stable earnings from its infrastructure, telecommunications and retail units.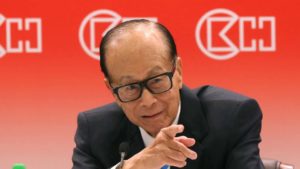 The Company's January-December 2016 profit reached HK$33.01 billion (US$4.25 billion).
On Wednesday March 22, the company declared it FY-2016 final cash dividend of HKD 1.945 a share, payable on May 31st 2017, for shareholders on record on May 17, 2017.
PGM CAPITAL'S COMMENTS & ANALYSIS:
Sinopec:
Sinopec in 2012 partnered South Africa's national oil company PetroSA to help develop a new greenfield refinery that has subsequently been shelved due to high costs.
With a growing middle class, demand in South Africa for refined petroleum has increased by nearly 5 percent annually over the past five years, to a current total of about 27 million tonnes, Sinopec said
Based on the Company's fundamentals, strong balance sheet and a dividend yield of 3 percent we have a BUY rating to the share of the company.
CK Hutchison Ltd:
CK Hutchison has significant investments in Britain and elsewhere in the European Union.
In a statement, the company's chairman Mr. Li Ka-Shing, said that the company has increased the pace of overseas acquisitions in recent years, which has helped lift group profits, with growth in its European telecoms business providing a significant boost despite the impact on the value of its British business from the country's decision to leave the European Union.
The company's chairman also said that CK Hutchinson's retail division plans net openings of more than 1,000 stores in 2017, with 65 percent under the health and beauty format in mainland China and Asia.
On September 29, 2016 — Moody's Investors Service today has assigned an A3 rating to the US$750 million five-year and $500 million ten-year notes to be issued by CK Hutchison.
Below table shows correlation of the credit rating of world's most important credit rating agencies.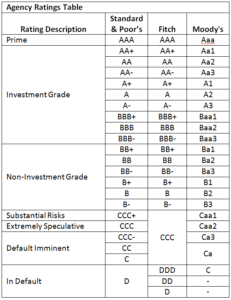 Based on the company's fundamentals, strong balance sheet, credit rating of A3 and dividend yield of 2.75% we have a STRONG BUY rating on the shares of the company.
Last be but not least, before following any investing advice, always take your investment horizon and risk tolerance into consideration and keep in mind that securities of emerging market countries, can be very volatile and that sharp corrections might happen in the short term.
Yours sincerely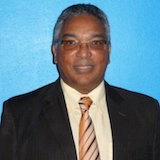 Eric Panneflek