Dear PGM Blog reader,
In this weekend blog article, we want to take the opportunity to discuss with you, why Investing in Alibaba, can be lucrative for growth investors.
INTRODUCTION:
Alibaba Group Holding Limited, is a Chinese multinational e-commerce, retail, Internet, Artificial Intelligence (AI) and technology conglomerate founded in 1999 that provides consumer-to-consumer, business-to-consumer and business-to-business sales services via web portals, as well as electronic payment services, shopping search engines and cloud computing services.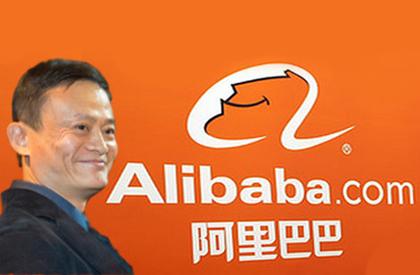 With operations in over 200 countries, Alibaba is the world's largest retailer, one of the largest Internet and AI companies, one of the biggest venture capital firms, and one of the biggest investment corporations in the world.
It has been expanding into the media industry, with revenues rising by triple percentage points year on year.
In January 2018, Alibaba became the second Asian company to break the US$500 billion valuation mark, after Tencent. As of 2018, Alibaba has the 9th highest global brand value.
The company was founded in 1999 and is based in Hangzhou, the People's Republic of China and its shares are trading on the NYSE under the symbol BABA.
ALIBABA VERSUS AMAZON:
Alibaba and Amazon are in the right business at the right time. And they both have their own formulas of success that have delivered hefty returns to their stockholders.
Amazon and Alibaba are the largest e-commerce giants in the world, together commanding over 1.35 Trillion US-Dollars in market capitalization.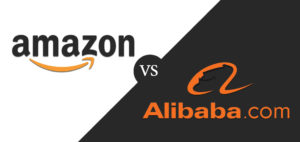 The e-commerce giants are capitalizing on three important trends:
Global financial systems are going digital and mobile.
Global wealth is growing.
Internet penetration is increasing.
Amazon currently dominates North America and Europe, but it is aggressively entering India, and making moves in Australia and Singapore. Alibaba controls China and has made a web of strategic partnerships and investments in Southeast Asia.
But like Amazon, Alibaba is also making large bets in India and entering Australia. Alibaba and Amazon have approached these new opportunities with different strategies — Amazon acquires while Alibaba invests.
Outside the US and China, Alibaba has taken a minority stake in twice as many companies as Amazon, while Amazon has acquired 5X more companies than Alibaba.
While the companies are pursuing different strategies for expansion, their goal is ultimately the same — take their e-commerce and logistical expertise global.
PGM CAPITAL ANALYSIS & COMMENTS:
Comparison Alibaba shares versus Amazon shares:
Below table compares the shares of Amazon (AMZN) versus the one of Alibaba (BABA) side by side at the close of the market on Friday August 17, 2018.
In the most recent quarter, Alibaba's operating margin was 27.89% while the one Amazon's was 3.02% as can be seen from below table.
Alibaba vs Amazon metrics as August 17, 2018
| | | | | |
| --- | --- | --- | --- | --- |
| Company |    Total Revenue (ttm) |   Revenue per share (ttm) |   Operating Margins |   Profit Margins |
| Alibaba |  $38.04 B |   USD 14.90 |   27.89% |   25.61% |
| Amazon | $208.13B |   USD 430.00 | 3.55% | 3.02% |
Below chart in the period of January 1st 2017 up to Friday August 17, 2018 shows  the performance of the shares of Amazon versus the one of Alibaba compared with the performance of the NASDAQ index.
Above chart shows, that despite having incredibly strong fundamentals, Alibaba shares – based on jitter regarding a looming trade ware between the USA and China – have dropped by about 20% in the last 2 months.
Based on the fact that, the stock is only trading at about 20-22 times forward earnings, we can consider Alibaba cheap in comparison with Amazon.
Revenue Growth:
As can be seen from below chart the Company's revenues have increased by over 3,650% or by approx. 37.5X since 2010.
Outlook:
As can be seen from above chart, Alibaba is illustrating extremely fast growth and remarkable momentum. The company has multiple billion dollar segments and is increasing sales at high double digits in many areas, even triple digits in segments like cloud.
The company is essentially firing on all cylinders, is expanding aggressively, and is growing its revenues and income at an extremely fast pace. It is also important to mention that Alibaba largely operates in the rapidly developing China/Asia Pacifica region, where the company dominates its core online retail segment.
But despite its incredibly attractive fundamentals coupled with the company's remarkable growth rate Alibaba's stock is extremely cheap right now.
The company is set to report its earnings on coming Thursday, August 23. Given the company's propensity to beat revenue estimates, and a relatively inexpensive valuation we expect this stock should go much higher into year's end and beyond.
Based on the above we have initiated our coverage of the shares of Alibaba, with a BUY rating.
Disclosure:
I/We are long the shares of Alibaba.
Last but not least, before taking any investment decision, always take your investment horizon and risk tolerance into consideration and keep in mind that; share prices don't move in a straight line, that Past Performance Is Not Indicative Of Future Results and that technology stocks and stocks of emerging markets, experience a higher volatility than the ones of develop market big-caps.
Yours sincerely,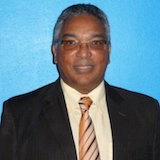 Eric Panneflek