Dear PGM Capital blog readers,
In this weekend blog edition, we want to discuss some of the most important events that happened in the global capital markets, the world economy and the world of money, in the week of August 20, 2018, as follows:
CNOOC Ltd announced Q2-2018 financial results.
Canopy Growth soars at all time high.
CNOOC LTD Q2-2018 FINANCIAL RESULTS:
China National Offshore Oil Corporation, or CNOOC Group, is a major national oil company in China. It is the third-largest national oil company in the People's Republic of China, after CNPC (parent of PetroChina) and China Petrochemical Corporation (parent of Sinopec).
The CNOOC Group focuses on the exploitation, exploration and development of crude oil and natural gas in offshore China.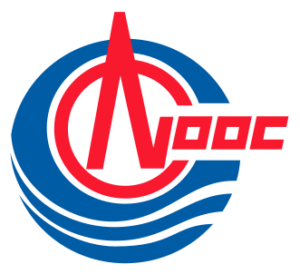 On Friday, August 23, Chinese offshore oil and gas company CNOOC (0883.HK) reported that its profits climbed 57 percent year-on-year in the first half of 2018, boosted by higher crude prices and robust gas sales.
Net profit at the listed arm of state-owned China National Offshore Oil Corp hit 25.48 billion yuan (US$3.71 billion) in the first half, its best half-year performance since the first six months of 2015, filings to the Hong Kong exchange showed.
Revenue for January to June rose to 105.65 billion yuan, with oil and gas sales up more than 20 percent.
Natural gas production rose 11 percent over the six months compared with the same period of 2017.
The board of directors declared an interim dividend of HK$ 0.3 per share, payable on October 16, to share holders on record on September 10, 2018.
CANOPY GROWTH AT ALL TIME HIGH:
Canopy Growth Corporation, formerly Tweed Marijuana Inc.,(WEED.TO) is a medical marijuana company based in Smiths Falls, Ontario, founded by Bruce Linton and Chuck Rifici in 2014.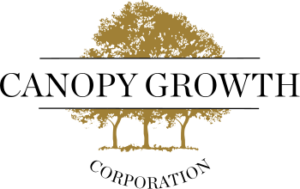 The company is world's largest publicly traded marijuana company, for which its shares have a primary listing on the Toronto Stock Exchange under the symbol WEED and as an ADR on the NYSE under the symbol CGC.
The shares of the company surged more than 28% in the week of August 20 to close at a record high of CAD 58.62 a share, on Friday August 24, as can be seen from below chart.
The fresh high comes after Constellation Brands NYSE: STZ), the company behind Corona beer and Svedka vodka, said it would up its stake in the Canadian cannabis company by $4 billion. Constellation is Canopy's biggest investor. Diageo the company behind Smirnoff, Johnny Walker and Baileys announced that it has interest in investing the Canadian Cannabis sector.
PGM CAPITAL COMMENTS & ANALYSIS:
CNOOC ltd:
In the first half of this year, the company's basic earnings per share reached RMB 0.57, representing a significant increase of 56.8% YoY.
As can be seen from below 1-year chart the shares of the company have increased during the past 52-weeks with over 42 percent.
With a dividend yield of 3.75 percent and a Quick ratio of two (2) we maintain our STRONG BUY ratio on the shares of the company.
Canopy Growth Corporation:
Investing in Cannabis shares today can be considered as buying shares of Constellation brands or Diageo, before the end of the Prohibition in the United States, which was a nationwide constitutional ban on the production, importation, transportation, and sale of alcoholic beverages from 1920 to 1933.
Below 1-year chart shows that the shares of the company has appreciated in the last 52 weeks with approx. 560 percent.
Based on Company's fundamentals and the project growth of the cannabis market worldwide, we maintain of our STRONG BUY rating on the shares of the company.
Disclosure:
I/We are long the shares of CNOOC Ltd. as well as Canopy Growth Corporation.
Last but not least, before taking any investment decision, always take your investment horizon and risk tolerance into consideration and keep in mind that; share prices don't move in a straight line, that Past Performance Is Not Indicative Of Future Results and that technology stocks and stocks of emerging markets, experience a higher volatility than the ones of develop market big-caps.
Yours sincerely,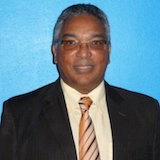 Eric Panneflek