Dear PGM Capital Blog readers,
In this weekend's blog edition we want to elaborate why investing in the Chinese Banks might be lucrative for value investors.
INTRODUCTION:
International banks continue to grow their assets as the world economy expands. If no major economy falters, the expansion may continue.
While there is some debate about whether China's economy is bigger than that of the United States, there is no questioning on which nation is home to the largest banks.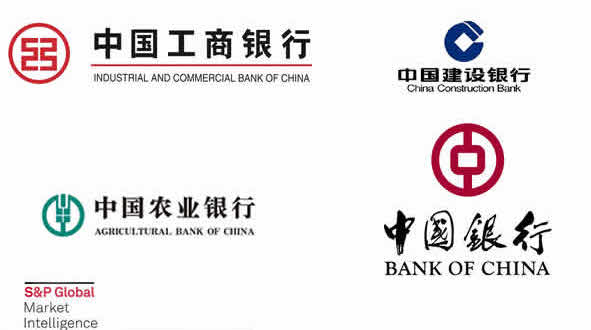 China's "big four" state-owned commercial banks have consolidated their dominance among the world's biggest banks: occupying the top four spots on the annual list by S&P Global Market Intelligence (published Thursday, April 11th of this year).
As can be seen from below table, the list is led by Industrial & Commercial Bank of China (1398.HK), which retained its title as the world's biggest bank.
ICBC is the only lender that has amassed more than US$4 trillion in assets — or roughly the size of Citigroup (C) and Wells Fargo (WFC) combined.
The next three biggest Chinese banks are each north of US$3 trillion: China Construction Bank (0939.HK), Agricultural Bank of China (1288.HK), and Bank of China (3988.HK).
Top 10 World Biggest Banks:
Industrial & Commercial Bank of China (China, US$4,027.44 billion)
China Construction Bank (China, US$3,376.52 billion)
Agricultural Bank of China (China, US$3,287.35 billion)
Bank of China (China, US$3,092.21 billion)
Mitsubishi UFJ Financial Group (Japan, US$2,812.88 billion)
JPMorgan Chase & Co. (United States, US$2,622.53 billion)
HSBC Holdings (United Kingdom, US$2,558.12 billion)
Bank of America (United States, US$2,354.51 billion)
BNP Paribas (France, US$2,336.66 billion)
Crédit Agricole Group (France, US$2,123.61 billion
PGM CAPITAL's ANALYSIS & COMMENTS:
Despite the trade war and currency troubles, China's "Big Four" banks have grown their total assets by 1% in 2018 to $13.8 trillion, S&P said.
Collectively, the four big Chinese banks have a combined asset value of US$13.784 trillion, or 1.07 percent more than the year before. The financial data provider noted that if not for the yuan's 5 percent slide against the dollar in 2018, the annual increase would have been 6.84 percent.
American banks have only gotten bigger since the financial crisis, but they've still got some growing to do in order to catch up to their peers in China.
The above mentioned table shows that, just two US banks -JPMorgan Chase (NYSE: JPM) and Bank of America (NYSE: BAC) – crack the top 10 in S&P's rankings of the world's largest banks.
Below picture shows a building under construction in Liuzhou city, south China's Guangxi Zhuang Autonomous Region, which soon will be the headquarters of the Liuzhou branch of the China Construction Bank.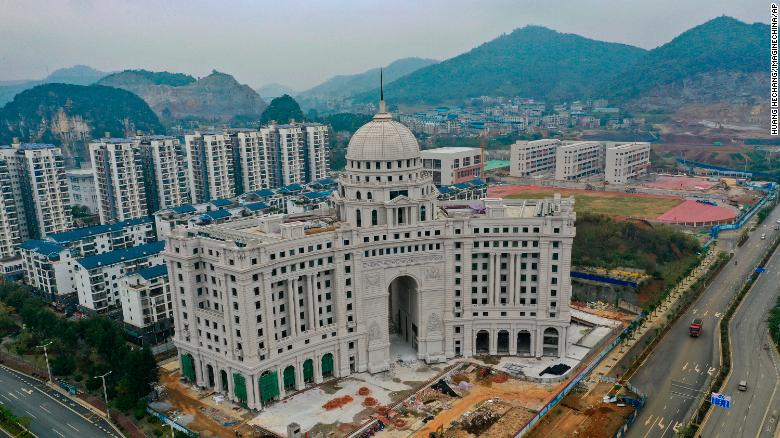 The architecture of the building as well as its size, clearly shows the status of world's second biggest bank.
Due to the looming trade war, the shares of the Chinese banks have all been hovering around their 52-week low, despite of their respective P/E ratio of around 5 to 6 and dividend yield of approx. 6 percent.
Based on the above, we have a STRONG BUY rating for those 4 big Chinese Banks.
Disclosure:
We own shares of all the big 4 Chinese Banks in our personal portfolio.
Last but not least, before taking any investment decision, always take your investment horizon and risk tolerance into consideration. Keep in mind that share prices do not move in a straight line. Past Performance Is Not Indicative Of Future Results.
Yours sincerely,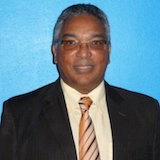 Eric Panneflek