Dear PGM Blog reader,
In this weekend blog article, we want to take the opportunity to discuss with you, why Investing in General Mills Inc., can be lucrative for value investors.
INTRODUCTION:
General Mills, Inc., is an American multinational manufacturer and marketer of branded consumer foods sold through retail stores.
The company operates in four segments: North America Retail; Convenience Stores & Food service; Europe & Australia; and Asia & Latin America. It offers ready-to-eat cereals, refrigerated yogurt, soup, meal kits, refrigerated and frozen dough products, dessert and baking mixes, frozen pizza and pizza snacks, shelf stable and frozen vegetables, ice cream and frozen desserts, as well as grain, fruit and savory snacks; and various organic products, including nutrition bars, meal kits, salty snacks, and ready-to-eat cereal.
General Mills, Inc. also exports its products primarily to Caribbean and Latin American markets.
The company can trace its history to the Minneapolis Milling Company, incorporated in June,1856.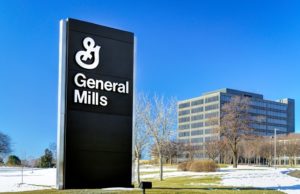 In 1877, the mill entered a partnership with John Crosby to form the Washburn-Crosby Company, producing Winter Wheat Flour.
In 1928, General Mills itself was created, when Washburn-Crosby President James Ford Bell merged Washburn-Crosby and 28 other mills. The stock of the company trades on the NYSE under the symbol GIS.
PRODUCTS:
General Mills markets its products under the Annie's, Betty Crocker, Bisquick, Bugles, Cascadian Farm, Cheerios, Chex, Cinnamon Toast Crunch, Cocoa Puffs, Cookie Crisp, Fiber One, Food Should Taste Good, Fruit by the Foot, Fruit Gushers, Fruit Roll-Ups, Gardetto's, Go-Gurt, Gold Medal, Golden Grahams, Häagen-Dazs, Helpers, Jeno's, Jus-Rol, Kitano, Kix, La Salteña, Lärabar, Latina, Liberté, Lucky Charms, Muir Glen, Nature Valley, Oatmeal Crisp, Old El Paso, Pillsbury, Progresso, Raisin Nut Bran, Total, Totino's, Trix, Wanchai Ferry, Wheaties, Yoki, and Yoplait names.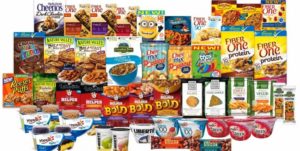 The company also supplies branded and unbranded food products to the food service and commercial baking industries.
General Mills sells its products directly, as well as through broker and distribution arrangements to grocery stores, mass merchandisers, membership stores, natural food chains, e-commerce grocery providers, commercial and noncommercial food service distributors and operators, restaurants, and convenience stores, as well as drug, dollar, and discount chains.
The company operates 433 ice cream parlors; and franchises 356 branded ice cream parlors.
PGM CAPITAL ANALYSIS & COMMENTS:
Value investing is easily one of the most popular ways to find great stocks in any market environment. After all, who wouldn't want to find stocks that are either flying under the radar and are compelling buys, or offer up tantalizing discounts when compared to fair value?
One way to find these companies is by looking at several key metrics and financial ratios, many of which are crucial in the value stock selection process. Let's put General Mills Inc. GIS stock into this equation and find out if it is a good choice for value-oriented investors right now.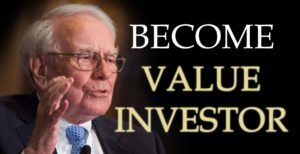 P/E ratio:
A key metric that value investors always look at is the Price to Earnings Ratio or P/E ratio, which shows us how much investors are willing to pay for each dollar of earnings in a given stock, and is easily one of the most popular financial ratios in the world.
Based on the company's Q1-2018 financial report, General Mills has a trailing twelve months PE ratio of 11.48, This level actually compares pretty favorably with the market at large, as the PE for the S&P 500 stands at about 22.9.
P/S ratio:
Another key metric to note is the Price/Sales ratio. This approach compares a given stock's price to its total sales, where a lower reading is generally considered better. Some people like this metric more than other value-focused ones because it looks at sales, something that is far harder to manipulate with accounting tricks than earnings.
Currently, General Mills has a P/S ratio of about 1.62, which is is significantly lower than the S&P 500 average, which currently stands at 3.6.
Dividend Yield:
Based on the closing price of the shares of the company of Friday, June 8, 2018, the shares of the company currently have a dividend yield of 4.42 percent, while the one of the S&P-500, currently is around 1.8 percent.
Performance:
Below charts in which we compare the price development of the shares of General Mills with performance of the S&P-500 from 1980 up to now, we'll see that the shares of General Mills have outperform the S&P-500, for which the blue chart shows the performance of the shares of General Mills and the red chart the performance of the S&P-500.
As can be seen from above chart, although excellent fundamentals of the General Mills, the shares of the company are currently trading at a 5-year low and never is still beating the performance of the S&P-500.
Based on one Warren Buffett famous quote;
Be Greedy when Others are Fearful, and Fearful when Others are Greedy
Conclusion:
Bases on the above, we can conclude that, General Mills is an inspired choice for value investors, as it is hard to beat its incredible lineup of statistics on this front. Based on this we have initiated our coverage of the stock of General Mills with a BUY rating.
Last but not least, before taking any investment decision, always take your investment horizon and risk tolerance into consideration and keep in mind that; share prices don't move in a straight line and that Past Performance Is Not Indicative Of Future Results.
Yours sincerely,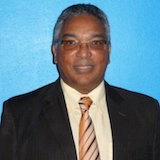 Eric Panneflek