Dear PGM Capital Blog readers,
In this weekend blog article, we want to take the opportunity to discuss with you, why investing in the Chinese automobile manufacturer NIO Inc, can be lucrative for growth investors.
INTRODUCTION:
NIO Limited, formerly known as NextEV Limited, is a Chinese automobile manufacturer, headquartered in Shanghai, specialized in the designing and developing of safe electric autonomous vehicles.
The company was founded in 2014, by William Bin Li , the Chairman of Bitauto and NextEV. After its launch, several companies invested in NIO, including Tencent, Temasek, Baidu, Sequoia, Lenovo and TPG.
Its, two-seat electric-powered sports car, the NIO EP9, debuted the same day the brand was established.
The company is also involved in the FIA Formula E Championship, the first single-seater, all-electric racing series.
Beside the EP9, the company also offers cars under the EVE, and ES8 brand names.
NIO could make delivery of its more affordable ES6 sport-utility vehicle in 2019 and it expects to bring out a sedan called the ET7 in 2020.
Shares of the company start trading on the NASDAQ exchange on September 12 of this year under the symbol NIO.
NIO has R&D and design experts from around the world, with significant technology and management backgrounds from leading automobile and high-tech companies. On July 31st of this year, the company had 6993 employees in its 19 locations, such as; San Jose, California; Munich, Germany and London, United Kingdom.
PGM CAPITAL's COMMENTS & ANALYSIS:
NIO Ltd, also known as the TESLA of China, managed to raise US$1 billion, on Wednesday, September 12, its first day of trading on the NYSE.
The company, which was founded only four years ago, is attempting to take on Tesla (NYSE: TSLA) in China, the world's biggest electric vehicle market.
Nio's ES8 electric SUV, which was unveiled last year, sells for about $65,000, or about half the price of the most basic version of Tesla's Model X in China.
At the end of July, it had 17,000 vehicles on order from customers, but had delivered fewer than 500, according to a regulatory filing for its IPO.
Chinese electric carmakers are seeking capital to develop autonomous driving and battery technologies. Beijing wants to rapidly expand China's production to curb vehicle emissions, boost energy security and promote high-tech industries.
To celebrate its IPO on Wallstreet, NIO showed some of it models in front of the NYSE as can be seen from the picture below.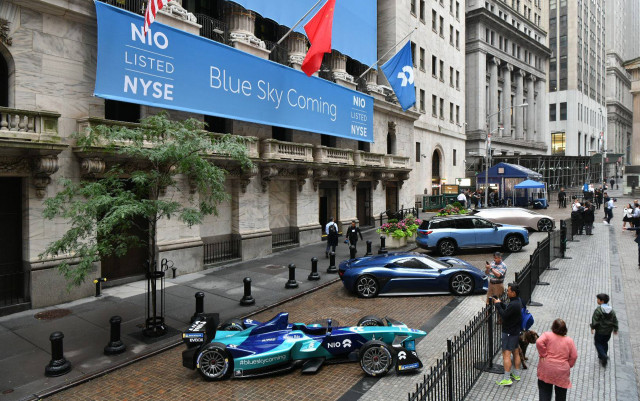 Right now, NIO is only producing vehicles for China but is preparing to sell in Europe as well as the USA. In California, USA, they already own a department exploring autonomous technology.
Like Tesla, NIO continues to report a loss, posting a net loss of US$502.6 million in the first six months of 2018 on revenue of US$6.95 million, according to the company. NIO which is still at the outset of production, has sold 2,100 vehicles so far.
Millennial investors have been pilling into NIO, since its US initial public offering last week. For it to close on Friday, September 21, at US$ 8.57,-  which is  US$ 2.31 or 36.9 percent above its IPO price of US$ 6.26 a share -, which is tremendous, as can be seen from below chart.
Disclosure:
I/We are long sharesholders of NIO, and it is the first time since 1993,  – when  we bought shares of AOL -, that we have bought shares of a company during its first week of IPO.
Last but not least, before taking any investment decision, always take your investment horizon and risk tolerance into consideration. Keep in mind that; share prices don't move in a straight line. A Past Performance Is Not Indicative Of Future Results and that technology stocks and stocks of  startups and emerging markets, experience a higher volatility than the ones of developed market big-caps.
Yours sincerely,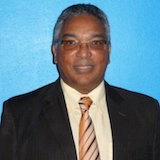 Eric Panneflek