Dear PGM Capital Blog readers,
In this weekend blog article, we want to take the opportunity to discuss with you, why investing in Colombian Energy giant Ecopetrol S.A. can be lucrative for growth investors.
INTRODUCTION:
Ecopetrol, formerly known as Empresa Colombiana de Petróleos S.A., is the largest and primary petroleum company in Colombia.
It operates through three segments:
Exploration and Production
Refining, Petrochemical, and Biofuels
Transport and Logistics.
The company produces crude oil and gas; and engages in the extraction, collection, treatment, storage and pumping or compression of hydrocarbons.
It also transports and distributes hydrocarbons, derivatives, and products. The company has 8,500 kilometers of transportation pipeline systems. In addition, it commercializes crude oils and by-products, including fuel oil, virgin naphtha, cracked naphtha, aviation gasoline, and others; produces and markets polypropylene resin, compounds, and masterbatches; provides financing services; and offers refined and petrochemical products, as well as industrial service sales to customers.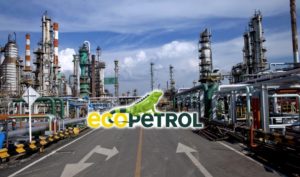 The company belongs to the group of 25 largest petroleum companies in the world, and it is one of the four principal petroleum companies in Latin America.
The Company's headquarters are in Bogota Colombia and its shares have a primary listing on the BVC (Bolsa de Valores de Colombia) under the symbol "Ecopetrol" and trade as an ADR on the NYSE under de symbol "EC".
Q2-2018 FINANCIAL RESULTS:
Below image shows in graphical form the financial results of the company in Q2-2018 and H-2018, in comparison with previous quarters.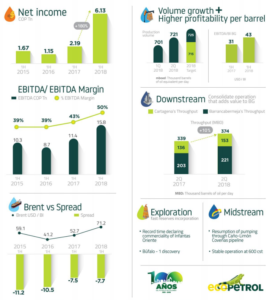 PGM CAPITAL's COMMENTS & ANALYSIS:
Based on the company's fundamentals and an "investment grade" credit rating, we have advised our clients in 2016, at the downturn of the Oil Price, to invest in Ecopetrol.
As can be read in our review of the year 2017, the shares of Ecopetrol, appreciated last year with 61.7% for it to become the number four, best performing security in the portfolio of our clients in 2017.
Below chart shows the performance of the share of the company YTD, in which we can see that from January 1st 2018, up to the close of the market on Friday September 14, the shares of the company have appreciated this year with 63.4 percent.
With 61.7 percent stock value appreciation in 2017 and 63.4 percent YTD in 2018, we advised to our client to take some chips from the table by reducing the exposure of Ecopetrol in their portfolio.
On July 16, 2018, Moody's rating agency noted that based on the Company's solid liquidity and the management team's commitment to protecting credit metrics.  It maintained the Company's rating at Baa3 with a stable outlook.
Based on the company's fundamentals and financial results of Q2-2018, and the fact that the shares of the company currently are trading at a 2-year high – as can be seen from below chart -, we have BUY-HOLD rating on the shares of Ecopetrol.
Last but not least, before taking any investment decision, always take your investment horizon and risk tolerance into consideration and keep in mind that; share prices don't move in a straight line, that Past Performance Is Not Indicative Of Future Results and that technology stocks and stocks of emerging markets, experience a higher volatility than the ones of develop market big-caps.
Yours sincerely,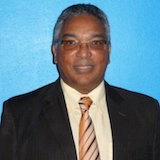 Eric Panneflek