Dear PGM Capital Blog readers,
On Thursday, July 15, China reported that its economy grew with 3.2% in the second-quarter from a year earlier, recovering from a record contraction as lockdown measures ended and policymakers stepped up stimulus to combat the shock from the coronavirus crisis.
INTRODUCTION:
The COVID-19 pandemic has spread with alarming speed, infecting millions and bringing economic activity to a near-standstill as countries imposed tight restrictions on movement to halt the spread of the virus.
As the health and human toll grows, the economic damage is already evident and represents the largest economic shock the world has experienced in decades.
The pandemic is expected to plunge most countries into recession in 2020, with per capita income contracting in the largest fraction of countries globally since 1870.
CHINA'S ECONOMY REBOUND IN Q2-2020:
China reported that the country's GDP grew by 3.2% in the second quarter of this year, compared to a year ago, reversing a 6.8-percent decline in the first quarter as can be seen from below chart.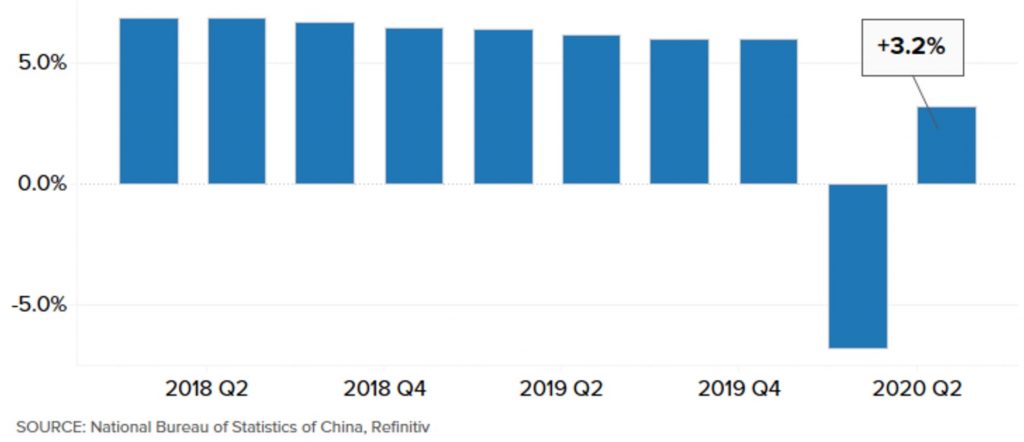 According to China's National Bureau of Statistics. on a quarter-on-quarter basis, the country's GDP rose 11.5% in April-June, compared with expectations for a 9.6% rise and a 9.8% decline in the previous quarter.
In the first half of 2020, China's economy declined by 1.6 percent year on year.
Definition of Recession:
A recession is a macroeconomic term that refers to a significant decline in general economic activity in a designated region. It has been typically recognized as two consecutive quarters of economic decline.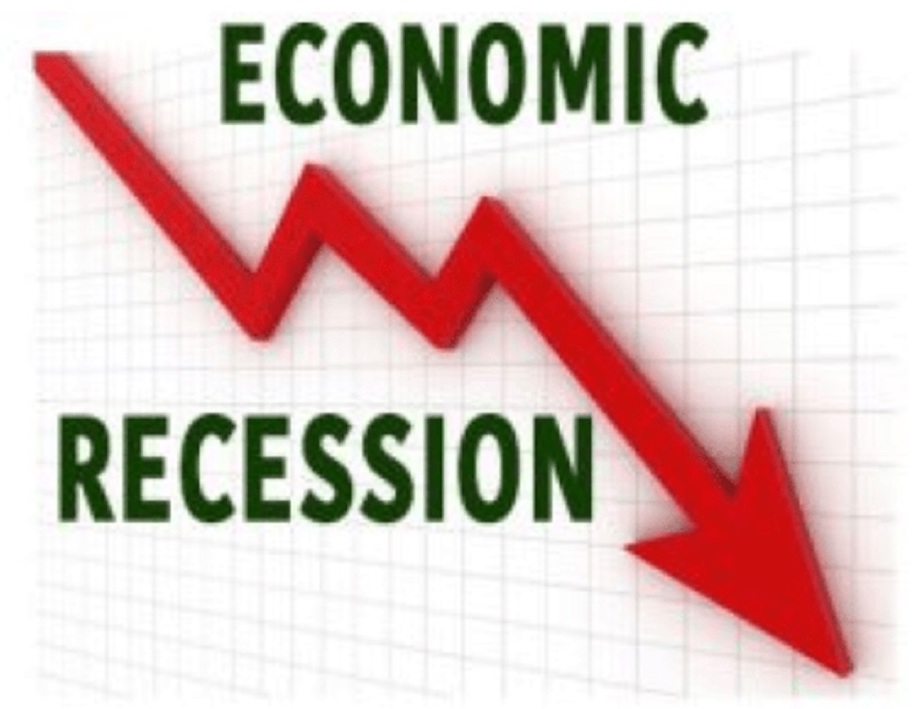 CHINA AVOIDING RECESSION:
China avoided a recession after its economy grew by 3.2 per cent in the second quarter of 2020, the first major economy to show a recovery from the damage caused by the coronavirus pandemic.
Surging pharmaceuticals and medical device exports, farm production, online shopping and advanced machinery manufacturing drove the economy up by 3.2% in the June quarter, bouncing back from a 6.8% decrease at the local peak of the coronavirus pandemic between January and March as can be seen from below chart.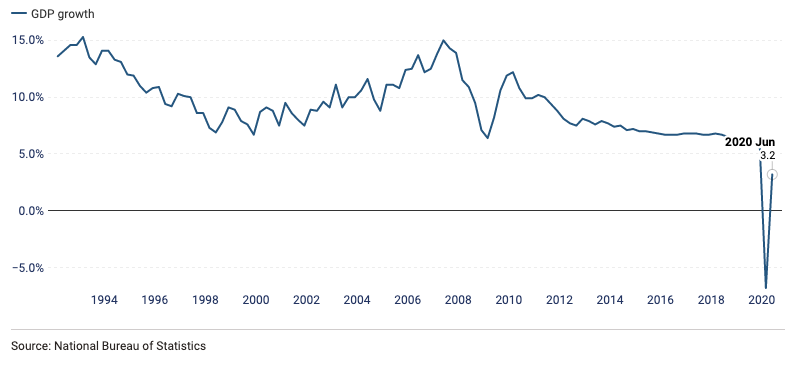 PGM CAPITAL ANALYSIS & COMMENTS:
The data confirmed that China will probably be the first major economy to achieve positive economic growth, while the United States, the European Union as well as Japan are still struggling to reopen their economies.
The 3.2% year-on-year expansion of China's GDP in the second quarter underscores the robust recovery China's economy is going through after the historic contraction of 6.8 per cent year on year in the first quarter.
As can be seen from YTD chart, the Shanghai Shenzhen CSI 300 Index, in anticipation of the recovery of the Chinese Economy YTD with 448.12 points or 10.93%.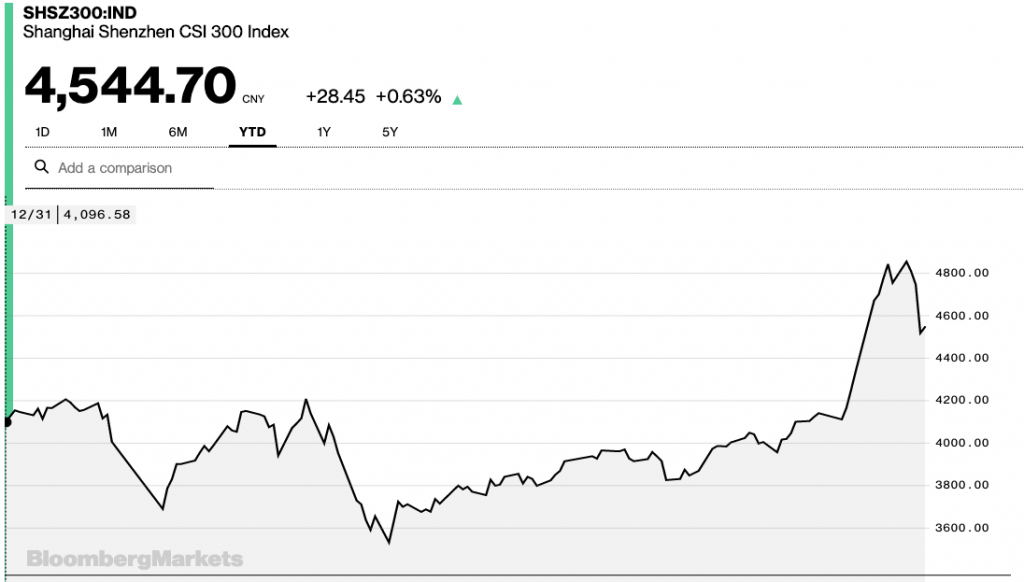 When we dig deeper into the composite, we will see, that China's financial sector counts for 32.92% of the Index as can be seen from below chart.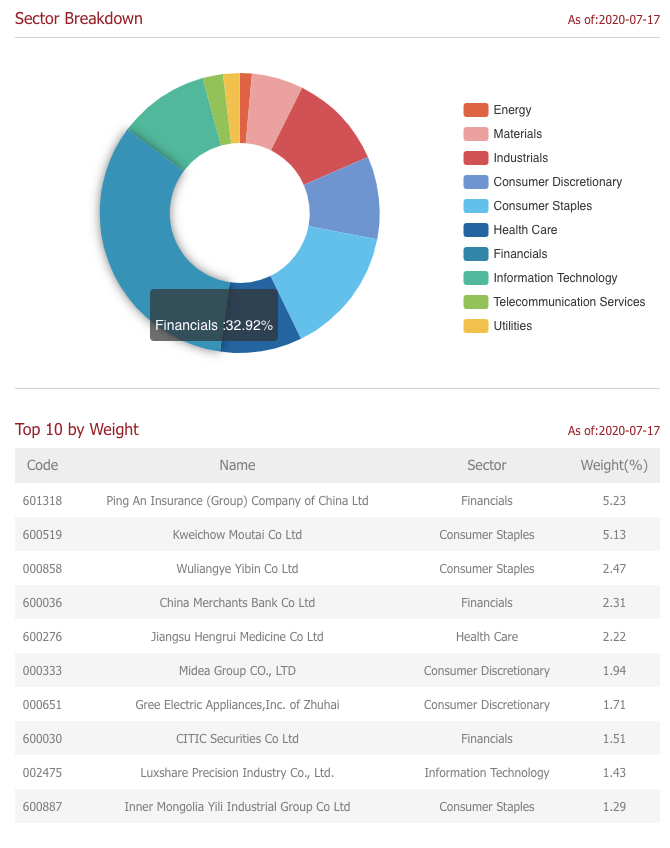 Above table shows that Ping An Insurance group, with 5.23% weigh factor is the heaviest weight security of the index.
We expect the upturn in China's economy to continue in the second half of the year, supported by improved sentiment after the successful containment of Covid-19 and significant fiscal and monetary policy easing.
Chances are that, China is set to become the only G20 economy to grow this year.
Disclosure:
On the close of the markets on Saturday, July 17, Chinese securities counted for 23.9 percent – for which they have the highest weight factor – of the PGM Components 50 Index. We own shares of Chinese Big caps securities as well as Ping An Insurance in our personal portfolio.
In this rapidly changing world and subsequent turbulence, PGM Capital is at your service as your Professional, Trustworthy and Dedicated, Financial Advisor and Asset Management.

Last but not least, before taking any investment decision, always take your investment horizon and risk tolerance into consideration. Keep in mind that share prices do not move in a straight line. Past Performance Is Not Indicative Of Future Results.
Yours sincerely,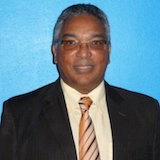 Eric Panneflek