Dear PGM Capital Blog reader,
In this weekend's blog article, we want to discuss some of the most important events that happened in the global capital markets, the world economy, and the world of money, in the week of May 20, 2020, as follows:
Gold price Hovers Near All-Time High
Signify reported Q2-2020 financial results.
GOLD PRICE NEAR ALL-TIME HIGH:
As can be seen from below chart GOLD PRICE appreciated with nearly US$100 per ounce from the close of Friday July 17, with the precious metal breaking above US$1900 for only the second time ever against the Dollar as the global coronavirus pandemic worsened again and new data from the United States pointed to a weaker-than-hoped recovery.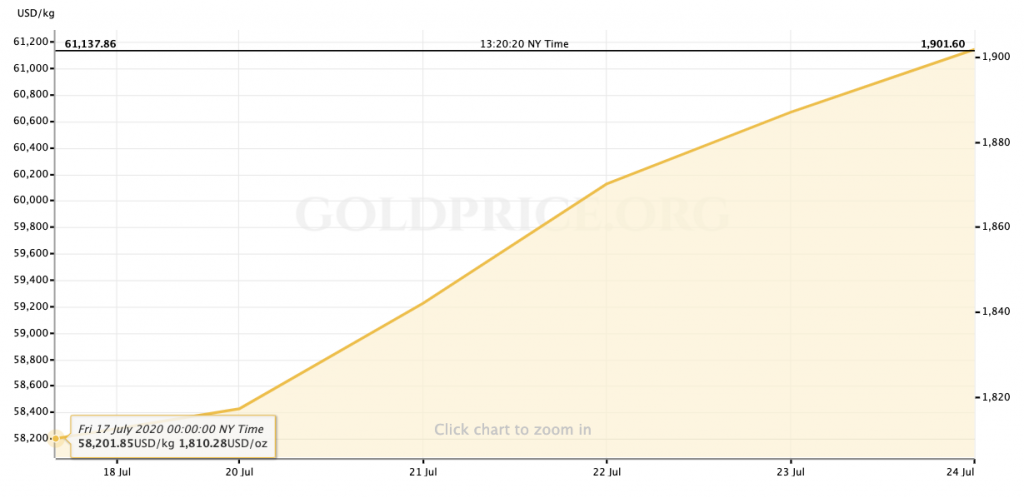 With savings rates at rock bottom, further mass job cuts on the horizon and uncertainty permeating the economic outlook, it is no wonder that a growing number of investors are looking to gold to get them through the financial turbulence triggered by the pandemic.
As can be seen from below chart the Euro closed on Friday July at 1 Euro = USD 1.1652, it highest value Year-to-day.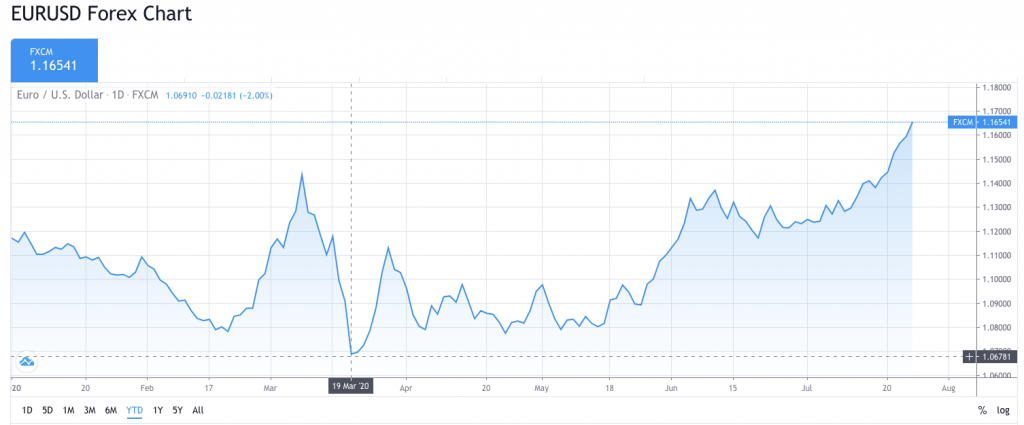 The above means that reciprocally the US-Dollar is falling against the Euro, and closed at its lowest value against the Euro YTD on Friday, July 24, 2020.
SIGNIFY REPORTED Q2-2020 FINANCIAL RESULTS:
About Signify:
Signify NV, (LIGHT.AS) formerly Philips Lighting NV, is a company based in the Netherlands that provides lamps and lighting solutions.
comprising of different kinds of fluorescent lamps, as well as light-emitting diodes (LED), also includes electronic components and LIFI systems called "Trulifi".
Q2-2020 Financial Results:
On Friday, July 24, the company reported its Q2-2020 financial results with the following highlights:
Second quarter sales of EUR 1.5 billion.
Installed base of connected light points increased from 61 million in Q1-2020 to 64 million in Q2 2020
Adjusted indirect costs down EUR 86 million, or -19.1%.
Net income increased in the quarter to EUR 81 million, compared with Euro 50 million in Q2-2019.
Free cash flow increased to EUR 158 million, compared to Euro 121 million in Q2-2019.
Adjusted EBITA margin remained stable at 9.0%.
In line with the company's policy to prioritize future deleveraging, Signify confirms its intention to utilize up to EUR 350 million to reduce gross debt in 2020.
PGM CAPITAL ANALYSIS & COMMENTS:
The Gold price:
Gold prices typically turn higher during an economic downturn, as the metal's scarcity and historic allure lead it to appreciate over the dollar.
Near-zero interest rates and a wave of economic stimulus measures also boosted the precious metal. Such policies make gold a popular pick for yield-starved investors, as holders expect rising inflation to boost bullion's relative value.
The other safe haven the Swiss Frank also reached its highest value in a year against the US-Dollar as can be seen from below chart.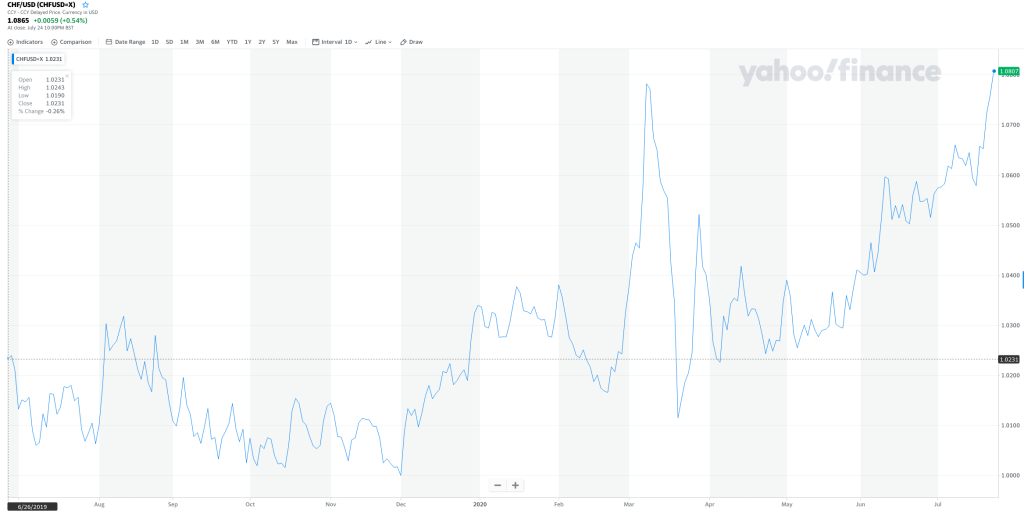 With rising COVID-19 infection and dead toll in the USA combined with rising unemployment claims, the U.S. Dollar Index (DXY) which tracks the strength of the dollar against a basket of major currencies, recorded its lowest value in a year as can be seen from below chart.

We believe that the USD is over-valued and that it will continue to depreciate against other major currencies, especially those from exporting countries – the EURO, CHF, and CNY – and commodity based currencies – the AUD, CAD and the NOK -. Our preference goes to high quality financial assets notated in these currencies.
Inflation Ahead:
A declining value of the US-Dollar and subsequently increase of the above mentioned currencies will increase the price of all commodities which are being traded in in US-Dollar. It will also increase the CIF value of imported goods and services which are notated in these currencies.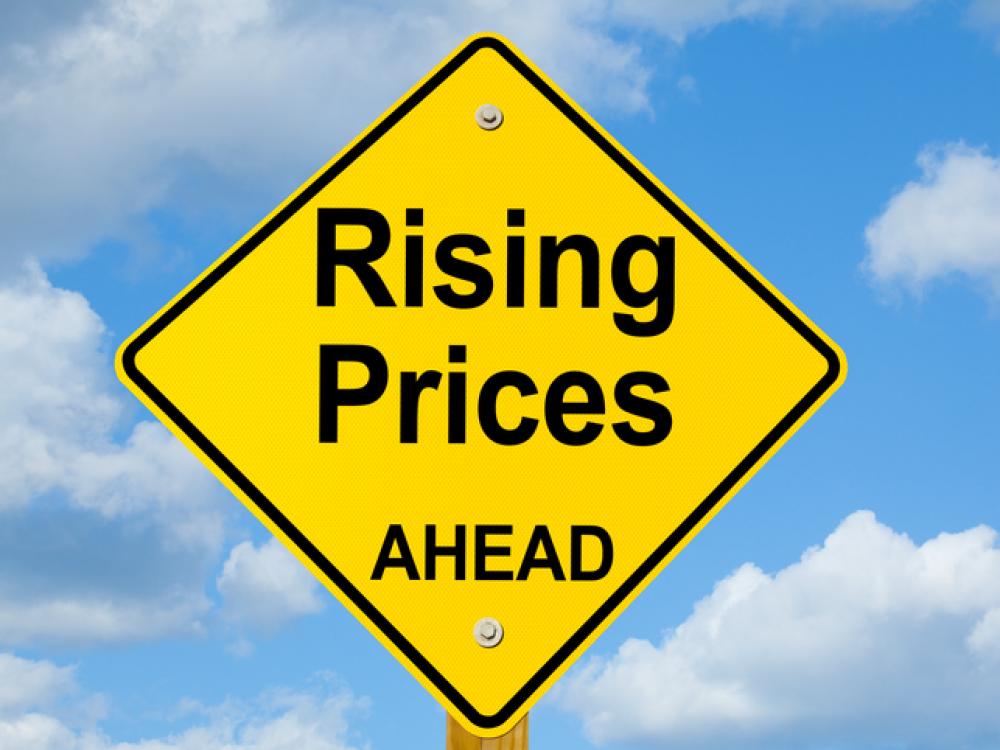 The above mentioned combined with the current spree of stimulus packages and near zero to negative interest rates will act as a tail wind for the already rising inflation globally.
Signify:
Wherever there is an LED light, there is the potential with LiFi to access the Internet at an incredibly fast speeds in a safe and secure manner.
By 2020, more than 50 billion devices will connect to the Internet, most wirelessly. This is placing wireless communication under increasing pressure. Simply put, the radio spectrum is becoming congested. Additionally, there are areas where radio frequency wireless communication is not permitted or the best fit.
Trulifi by Signify is the perfect solution. It's a range of LiFi systems, providing two-way wireless communication that's reliable, secure, and fast.
Lifi and 5G Stronger together:
Vodafone Deutschland and Signify, the world leader in lighting, are joining forces to interlink the two communication technologies 5G and LiFi, providing their customers with more speed and better mobile broadband connectivity.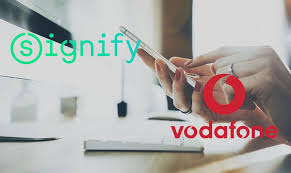 The collaboration aims to develop applications, and to use cases and solutions that deliver secure and reliable two-way wireless communication at speeds well beyond traditional wireless technologies such as Wi-Fi and Bluetooth.
We believe that Signify's businesses and operating model, with its liquidity well-covered by the financial framework in place, will come out stronger from the current COVID-19 pandemic and will become a successful 4th industrial revolution player.
Based on the above, we maintain our STRONG BUY rating on the shares of the company.
Disclosure:
We own shares of Signify in our personal portfolio.
PGM Capital is at your service as your, Professional, Trustworthy and Dedicated, Financial Advisor and Asset Management.

Last but not least, before taking any investment decision, always take your investment horizon and risk tolerance into consideration. Keep in mind that share prices do not move in a straight line. Past Performance Is Not Indicative Of Future Results.
Yours sincerely,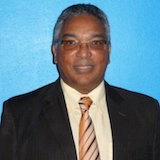 Eric Panneflek