Dear PGM Capital Blog readers,
On Thursday, July 30 and Friday, July 31, respectively the USA and the Euro-zone reported their respective GDP plunged with 32.9% and 21.1% due the lock down as a consequence of the COVID-19 pandemic.
USA Q2-2020 GDP REPORT:
On Thursday, July 30, an advance estimate analysis of the USA Bureau of Economic Analysis, showed that the country's Real gross domestic product (GDP) decreased at an annual rate of 32.9% in the second quarter of 2020, in comparison with decrease of 5.0% in Q1-2020, as can be seen from below chart.

Current‑dollar GDP decreased 34.3%, or US$2.15 trillion, in the second quarter to a level of US$19.41 trillion, this in comparison with a decrease of 3.4%, or US$186.3 billion in Q1-2020.
The decrease in real GDP reflected decreases in personal consumption expenditures (PCE), exports, private inventory investment, non-residential fixed investment, residential fixed investment, and state and local government spending that were partly offset by an increase in federal government spending. Imports, which are a subtraction in the calculation of GDP, according with below GDP calculation formula:
GDP = C + G + I + NX

C = consumption or all private consumer spending within a country's economy, including, durable goods (items with a lifespan greater than three years), non-durable goods (food & clothing), and services.

G = total government expenditures, including salaries of government employees, road construction/repair, public schools, and military expenditure.

I = sum of a country's investments spent on capital equipment, inventories, and housing.

NX = net exports or a country's total exports less total imports.
EURO-ZONE / EU Q2-2020 GDP REPORT:
On Friday, July 31, Eurostat reported that the European economy was hit by its sharpest recorded contraction. Euro-zone GDP decreased by 12.1% – this in comparison with a decline of 3.6% in Q1-2020 – and the one of the EU with 11.9% in Q2-2020, as can be seen from below chart.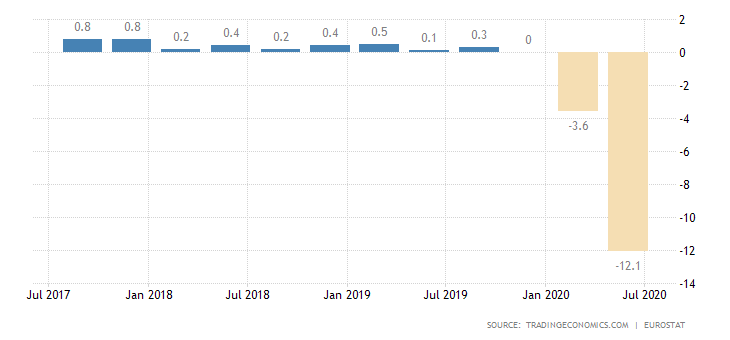 Germany's GDP fell by 10.1%; Italy's sank by 12.4%; France's fell by 13.8%; Portugal's 14.1% and Spain's – which as hit the most – shrank by 18.5%.
Lithuania recorded the lowest decline of 5.1% compared to the previous quarter.
The official Eurostat agency said that, with much of the economy paralyzed by coronavirus lockdowns, the fall was "by far" the largest since it began recording the figure in 1995.
PGM CAPITAL ANALYSIS & COMMENTS:
USA Q2-2020:
The GDP contraction of Q2-2020 was the worst quarter since at least 1875.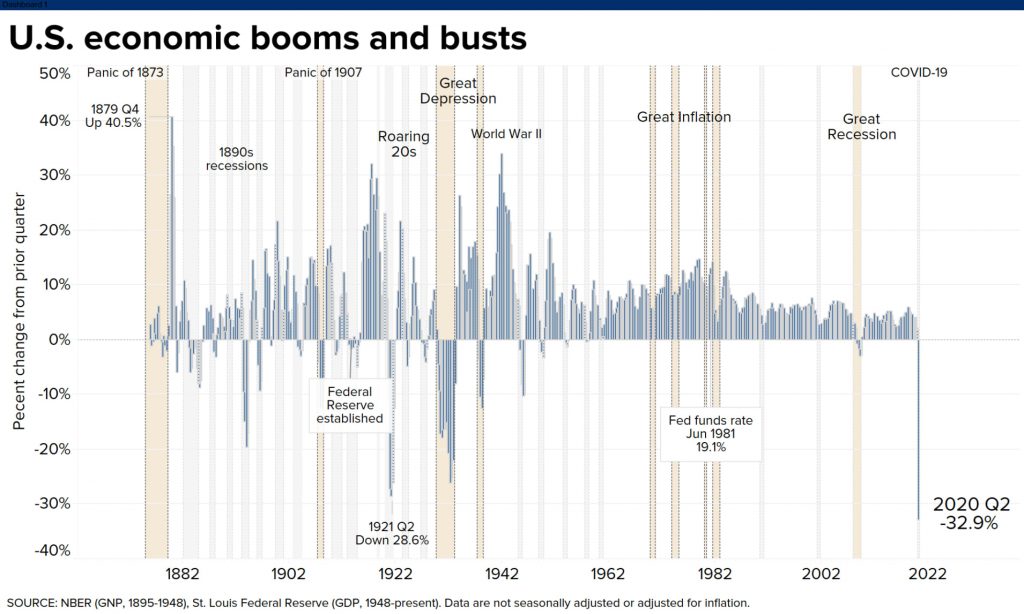 As can be seen from above chart, the runners-up are the third quarter of 1893, when a legendary panic and run on the banks caused a crippling depression; and the fourth quarter of 1937, when the Great Depression returned with a vengeance. Those quarters saw declines of 8.4% and 7.2%, respectively.
On top of this, roughly 33.5 million Americans have now filed for jobless aid since the coronavirus began forcing millions of companies to close their doors and slash their workforces, as can be seen from below chart.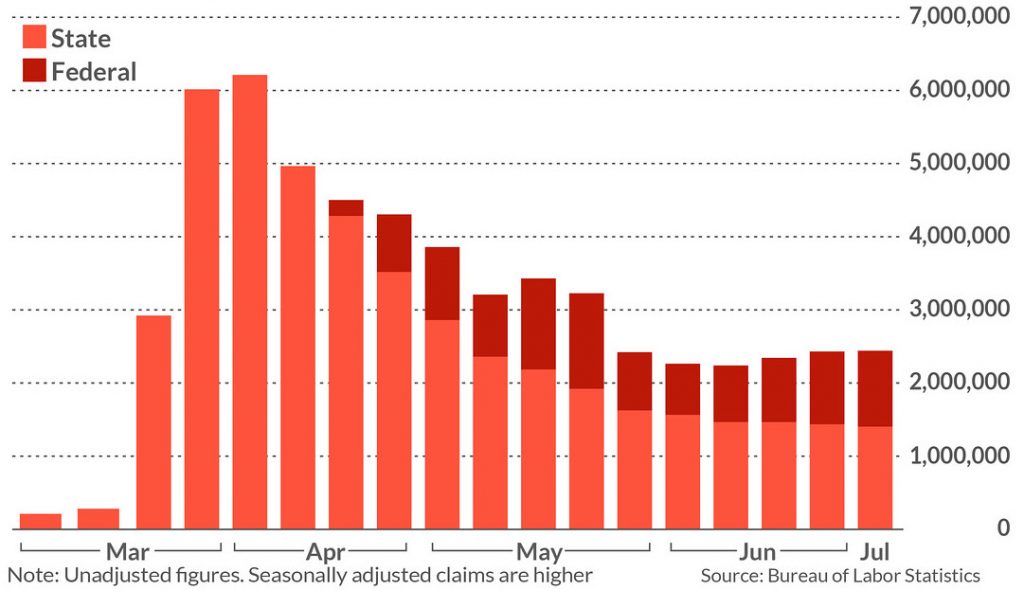 That is the equivalent of one in five Americans who had been employed.
As can be seen from below chart, in June 2020, the public debt of the United States was around 26.48 trillion U.S. dollars, over 4.45 trillion more than a year earlier, when it was around 22.02 trillion U.S. dollars.
With the decrease of the country's GDP to US$19.41 trillion, the debt to GDP of the USA is now at 136.5%.
Eurozone/EU Q2-2020:
GDP levels were also 15% lower in the euro area compared to Q2 2019, and 14.4% lower in the EU.
In June 2020, the month when COVID-19 containment measures started being phased out in most Member States, the euro area seasonally-adjusted unemployment rate was 7.8%, up from 7.7% in May 2020. The EU
unemployment rate was 7.1% in June 2020, up from 7.0% in May 2020. These figures are published by Eurostat, the statistical office of the European Union as can be seen from below chart.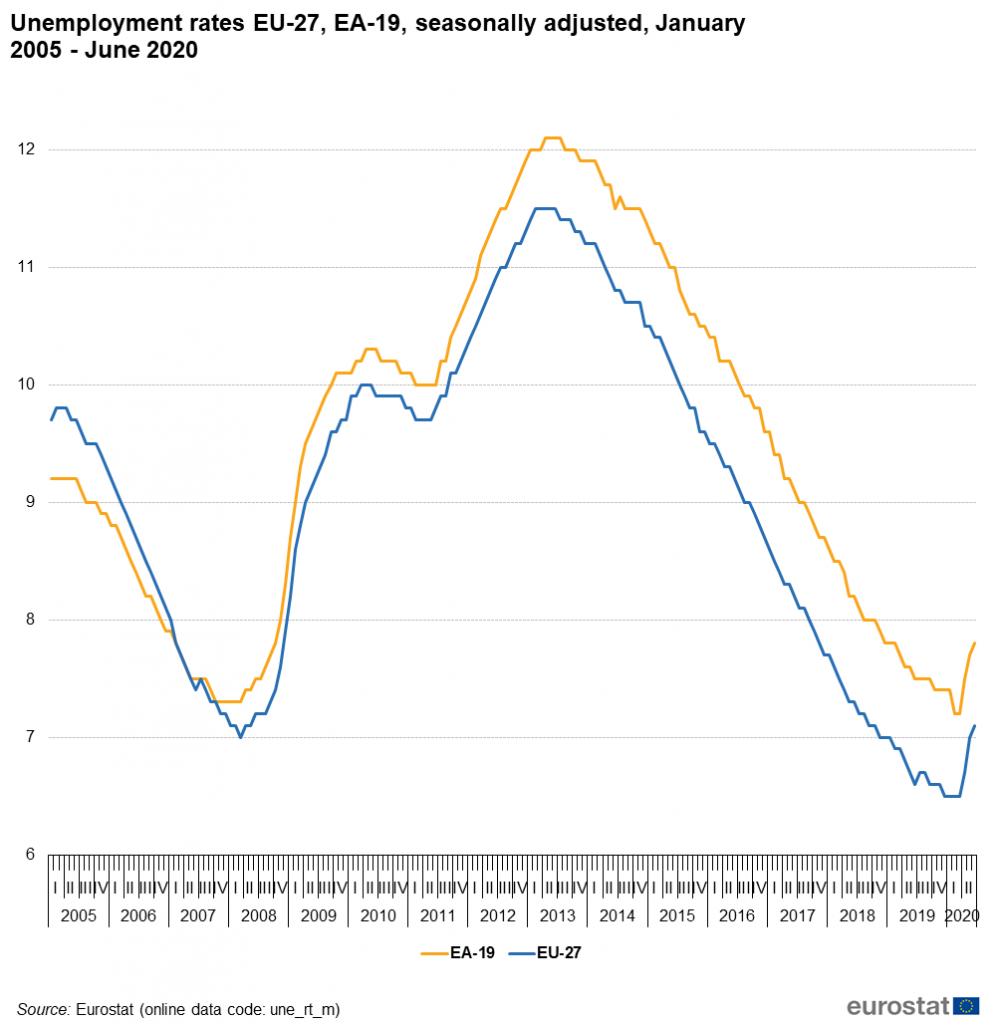 Eurostat estimates that 15.023 million men and women in the EU, of whom 12.685 million in the euro area, were unemployed in June 2020. Compared with May 2020, the number of persons unemployed increased by 281,000 in
the EU and by 203,000 in the euro area.
On Tuesday, July 21, the EU leaders have agreed on a landmark 750 billion euro ($860 billion) recovery fund for the reconstruction of the region disrupted by the coronavirus pandemic.
The USA and EU/Eurozone in Recession:
With two consecutive quarters of GDP decline, both the USA as well as the EU/Eurozone are now in recession.
Eurostat also said Friday, July 31, that inflation in the euro zone stood at 0.4% in July, up from 0.3% in June.
China is currently the only big economy which skipped recession, by reporting a GDP growth of 3.2% in Q2-2020.
As can be seen from below 1-year chart, based on the above, the Chinese CSI-300 Index is up approx. 25% percent in the last 52 weeks.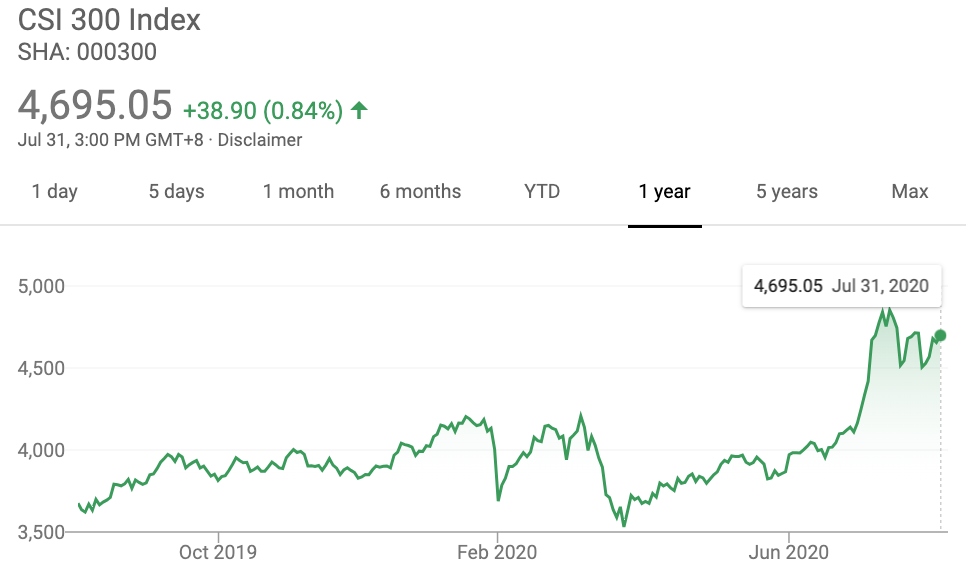 Based on the above, we overweight shares of Chinese companies in our portfolio, for which our preference goes to the Chines big caps companies.
Disclosure:
We own shares of Chinese Big caps securities in our personal portfolio.
In this rapidly changing world and subsequent turbulence, PGM Capital is at your service as your Professional, Trustworthy and Dedicated, Financial Advisor and Asset Management.

Last but not least, before taking any investment decision, always take your investment horizon and risk tolerance into consideration. Keep in mind that share prices do not move in a straight line. Past Performance Is Not Indicative Of Future Results.
Yours sincerely,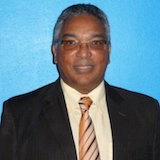 Eric Panneflek