Dear PGM Capital Blog readers,
In this weekend's blog article, we want to discuss with you, the biggest shake-up in the prestigious DOW-30 Index, as announced on Monday, August 30.
INTRODUCTION:
The Dow Jones Industrial Average (DJIA), Dow Jones, or simply the Dow is a stock market index that measures the stock performance of 30 large companies listed on stock exchanges in the United States.
The value of the index is the sum of the stock prices of the companies included in the index, divided by a factor which is currently (as of June 2020) approximately 0.1458.
The weight of each company is determined by the price of the stock, in the sense that a US$100 stock will be weighted more than a US $30 stock.
If a stock splits its corresponding weighting, in the Dow Jones will be reduced as its price will be about half of what it was prior to the split.
The factor is changed whenever a constituent company undergoes a stock split so that the value of the index is unaffected by the stock split.
APPLE STOCK SPLIT TRIGGERED DOW-30 SHAKE-UP:
Based on the above, it was Apple's (NYSE: AAPL) 4 to 1 stock split, – effective at the close of the market on Friday August 28, – which is forcing changes in the Dow Jones Industrial Average.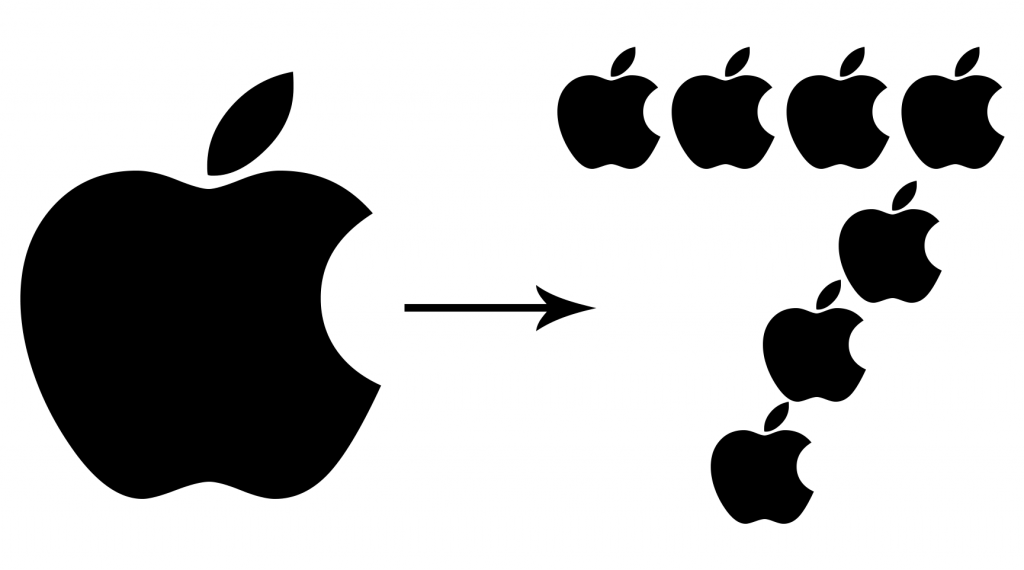 The following changes will go into effect on Monday, August 31, before the market opens:
Salesforce.com (NASDAQ:CRM) will replace Exxon Mobil (NYSE:XOM)
Amgen (NASDAQ:AMGN) will replace Pfizer (NYSE:PFE)
Honeywell International (NYSE:HON) will replace Raytheon Technologies (NYSE:RTX).
ABOUT THE NEW DOW-30 COMPONENTS:
Salesforce.com Inc.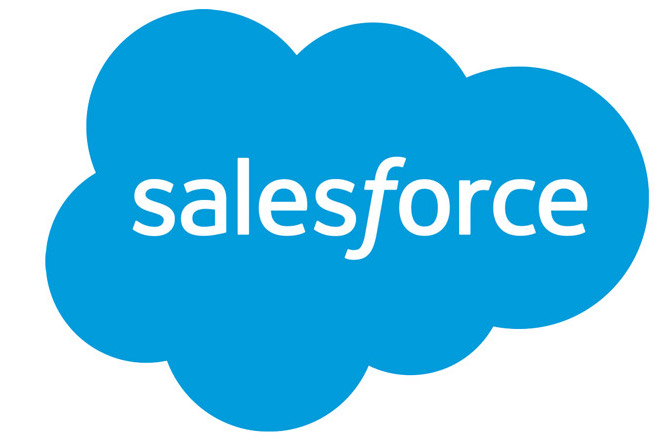 The company develops enterprise cloud computing solutions with a focus on customer relationship management worldwide, and offers Sales Cloud to store data, monitor leads and progress, forecast opportunities, and gain insights through analytics and relationship intelligence, as well as deliver quotes, contracts, and invoices.
Amgen Inc

The company discovers, develops, manufactures, and delivers human therapeutics worldwide. It focuses on inflammation, oncology/hematology, bone health, cardiovascular disease, nephrology and neuroscience areas.
Honeywell International Inc

The Company delivers industry specific solutions that include aerospace products and services; control technologies for buildings and industry; and performance materials.
PGM CAPITAL ANALYSIS & COMMENTS:
The big picture in this DOW-30 Index shake-up is, that the Dow components have been curated: Old Economy stocks are being replaced by New Economy stocks.
This shake-up is the biggest reshuffling for the DOW in seven years, the last time three simultaneous changes occurred was 2013, when Goldman Sachs, Nike and Visa replaced Alcoa, Bank of America and Hewlett-Packard.
Exxon Mobile Corporation booted:
Exxon Mobile has been a Dow component for nearly 100 years. It was first added as Standard Oil of New Jersey in 1928 when the benchmark expanded from 20 stocks to 30.
It was once the most highly valued publicly traded company by market capitalization. As can be seen from below table in which the weight of each of the DOW components are outlined, Exxon Mobile at the close of the market on Friday, August 28 was ranked – with a weight of 0.956373- in place 28 of the DOW-30 components.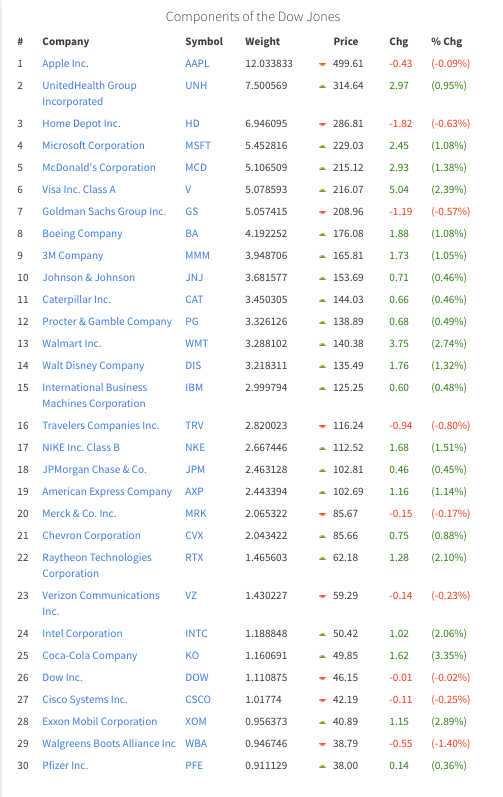 The above table also shows that the shares of Pfizer at the close of the market on Friday, August 28, had the lowest weight in the DOW-30.
As previously discussed in this article, the DOW is a weighted Index, for which reason it is completely justified for it to boot both Exxon Mobile as well as Pfizer from this prestigious index.
Based on the above we maintain our SELL rating on both Exxon Mobile as well as Pfizer, for which their respective quick ratios are concerning us.
Disclosure:
We do not own shares of any of the company mentioned in this article in our own portfolio.
In this rapidly changing world and subsequent turbulence, PGM Capital is at your service as your Professional, Trustworthy and Dedicated, Financial Advisor and Asset Management.

Last but not least, before taking any investment decision, always take your investment horizon and risk tolerance into consideration. Keep in mind that share prices do not move in a straight line. Past Performance Is Not Indicative Of Future Results.
Yours sincerely,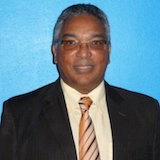 Eric Panneflek