Dear PGM Capital Blog readers,
In this weekend's blog article, we want to take the opportunity to discuss with you, why investing in shares of BYD Corporation Ltd, can be lucrative for growth Investors.
INTRODUCTION:
BYD Co Ltd – an acronym for "Build Your Dreams" – is a Chinese manufacturer of automobiles, battery-powered bicycles, buses, forklifts, solar panels, rechargeable batteries (varied inc. bulk-storage from renewable energy), trucks, etc. with its corporate headquarters in Shenzhen.
It operates through three segments:
Rechargeable Battery and Photovoltaic Products
Mobile Handset Components and Assembly Service
Automobiles and Related Products.
The company, founded in February 1995 has two major subsidiaries, BYD Automobile and BYD Electronic.
This empire has made a billionaire out of its founder and chairman, a former government chemist named Wang Chuanfu.
It is also been a boon for another high-net-worth individual, Warren Buffett, whose Berkshire Hathaway Inc. bought a 10% stake in BYD a decade ago and now owns 25% of the company.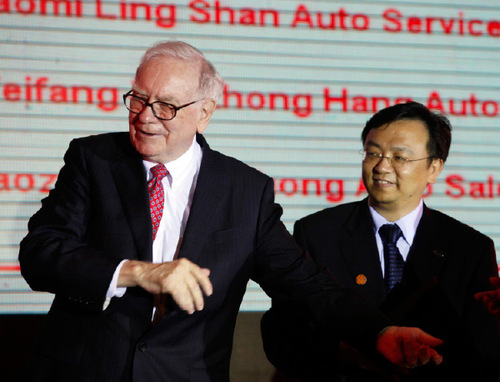 Shares of the company are trading at the Hong Kong exchange under the symbol 01211.
PGM CAPITAL ANALYSIS & COMMENTS:
Americans associate electric cars with the luxury of Tesla, the unrivaled conveyance of choice for the Sand Hill Road set.
However, BYD family of SUVs called the Tang – retailing – from about 240,000 yuan (US$35,700), are aimed squarely at middle-class drivers in the world's largest electric vehicle market, China.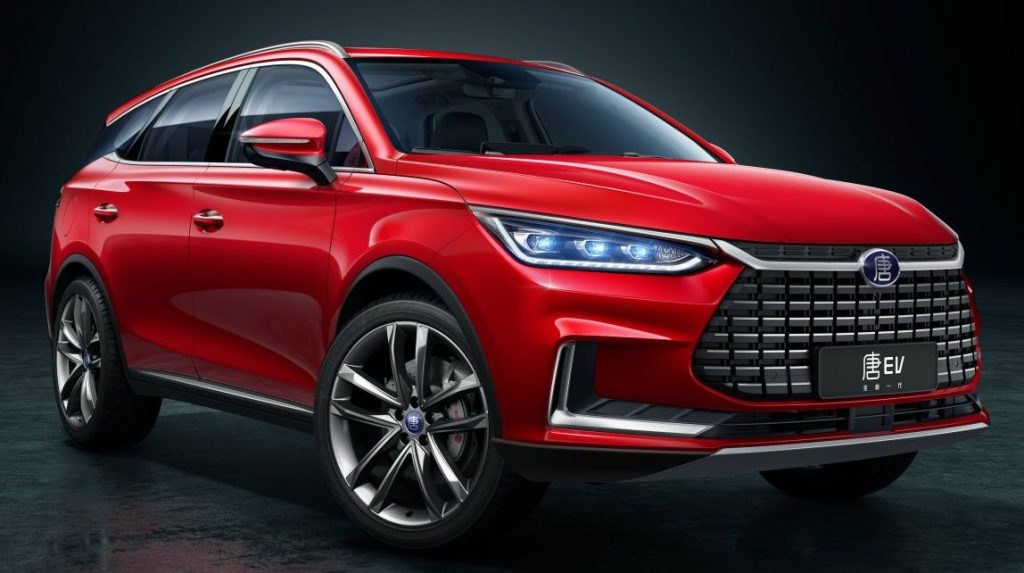 BYD Corporation Ltd., is the No. 1 producer of plug-in vehicles globally, attracting a tiny fraction of the attention of Elon Musk's company while powering, to a significant extent, a transition to electrified mobility that is moving faster in China than in any other country.
BYD's cars and other vehicles – a Tonka set of electric buses, forklifts, utility vans, street sweepers, and garbage trucks – run exclusively on batteries the company manufactures itself.
Its sprawling Chinese Battery facilities can produce almost 30 gigawatt-hours of power annually.
BYD opened one of the world's largest battery plants, a 10 million-square-foot facility in Qinghai province, and in February it broke ground on another of similar size.
China World's Biggest Market for EV:
The growth of the EV marketplace in China has been staggering. Chinese sales of new-energy vehicles, a category comprising plug-in hybrids, pure EVs, and fuel-cell cars, more than tripled from 2015 to 2018, yet they still account for only 4.5% of the total.
The EV market in China is fostered by large government subsidies, which has helped push the EV market to a growth rate of around 60% year-on-year.
As of 2019, these subsidies now are gradually being wound back. It is now forecast that EV market growth may settle down to a rate closer to 20% annual compound growth rate (ACGR).
Based on the above, is it expected that China is set to lead the EV market as can be seen from below chart.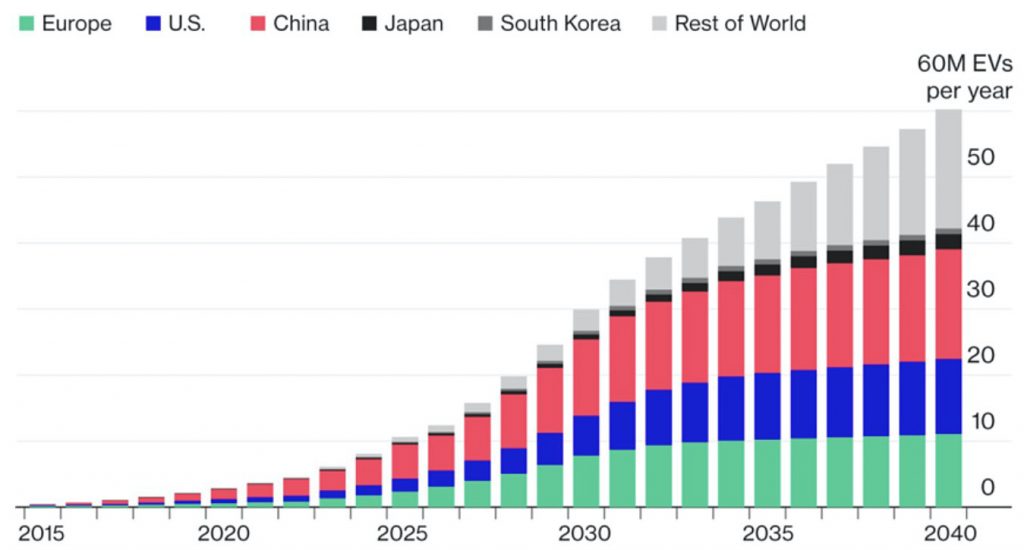 Based on the above, we have initiated our coverage of BYD Corporation Ltd — China's leading EV manufacturer – with a STRONG BUY rating.
Disclosure:
We do not currently own shares of BYD Corporations in our personal portfolio, but are planning to buy it on a dip.
In this rapidly changing world and subsequent turbulence, PGM Capital is at your service as your Professional, Trustworthy and Dedicated, Financial Advisor and Asset Management.

Last but not least, before taking any investment decision, always take your investment horizon and risk tolerance into consideration. Keep in mind that share prices do not move in a straight line. Past Performance Is Not Indicative Of Future Results.
Yours sincerely,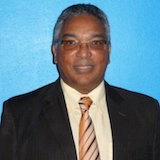 Eric Panneflek