Dear PGM Capital Blog readers,
In this weekend's blog article, we want to take the opportunity to discuss with you, why investing in shares of Embraer S.A. – at current share price level – can be lucrative for growth investors.
INTRODUCTION:
Embraer S.A. (NYSE: ERJ) is a Brazilian aerospace conglomerate that designs, develops, manufactures, and sells aircrafts and systems in Brazil, North America, Latin America, the Asia Pacific, Brazil, Europe, and internationally. 
Founded in 1969 in São José dos Campos, São Paulo, it operates through Defense and Security; Executive Jets; Service & Support; and Other segments.
The company is the third largest producer of civil aircraft, after Boeing and Airbus.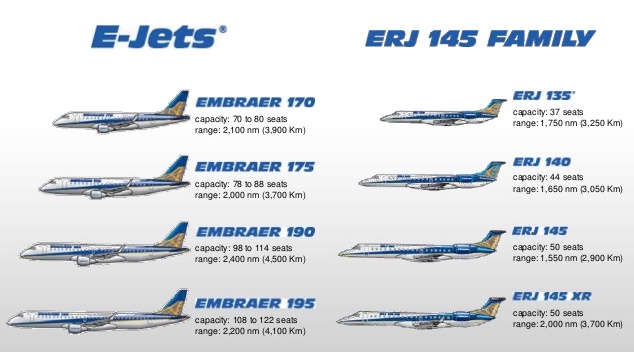 By December 2018, Embraer claimed to lead the sub 150 seat jetliner market with 100 operators of the ERJ and E-Jet families as follows:
Embraer ERJ family:

Embraer ERJ 135 (37 passengers)
Embraer ERJ 140 (44 passengers)
Embraer ERJ 145 (50 passengers)

Embraer E-Jet family:

Embraer E170 (66–78 passengers)
Embraer E175 (76–88 passengers)
Embraer E190 (96–114 passengers)
Embraer E195 (100–124 passengers)

Embraer E-Jet E2 family:

Embraer E175-E2 (80–90 passengers)
Embraer E190-E2 (97–114 passengers)
Embraer E195-E2 (120–146 passengers)
THE BOEING-EMBRAER JOINT VENTURE:
Boeing Brasil–Commercial was a negotiated joint venture between Boeing and Embraer to design, build, and sell commercial airliners worldwide.
The partnership was established on February 2019, after Boeing agreed to purchase an 80% stake in Embraer's commercial aircraft division.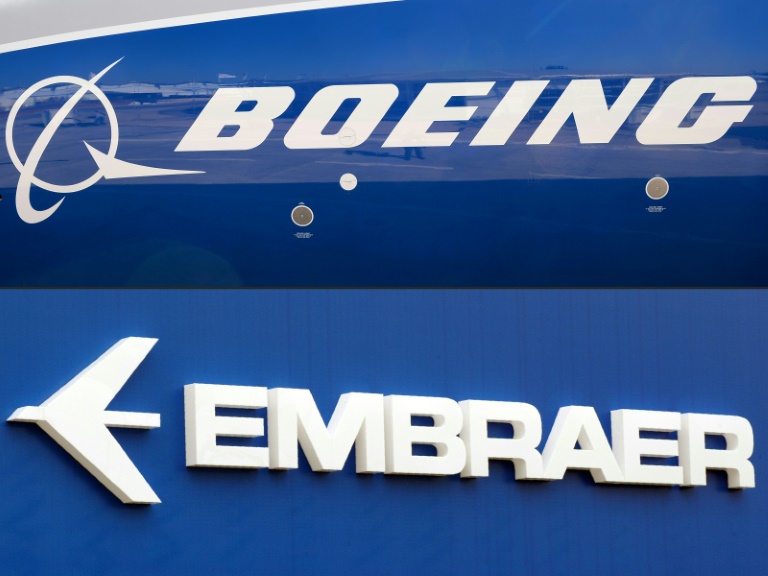 The deal was approved by Embraer's shareholders and was expected to close in June 2020 pending antitrust reviews, but in April 2020 Boeing terminated the joint venture deal due to the impact of the 2019–2020 coronavirus pandemic on aviation.
PGM CAPITAL ANALYSIS & COMMENTS:
Embraer has been a surprisingly resilient competitor with the larger players. While other competitors in the regional jet space, such as Canada's Bombardier have struggled mightily, Embraer has more than held its own.
In recent years, however, Embraer has seen a downturn in profits. A soft local economy in Brazil and Latin America has not helped matters.
Yet, ERJ has a great product, and it should be in the sweet spot going forward. Emerging markets are growing their aviation markets much more quickly than developed markets, and 50-100 seat airplanes are ideal for many of these newly developing routes and carriers.
The market for regional jet aircraft is projected to grow significantly in coming years. According to some analysts between 2019 and 2038, an estimated 10,550 new commercial aircraft with up to 130 seats will be delivered, including 8,230 regional jets along with 2300 turboprops.
One of the most comfortable of the class is the new Embraer E195-E2, which is 136 feet in length, with a maximum takeoff weight of 135,000 pounds.

The E195-E2 is the largest commercial aircraft Embraer has ever made. It was rolled out to its first launch customer, Brazilian airline Azul, in September, 2019.
The E195-E2, like its most direct competitor the Airbus A220, is positioned just below the smallest Boeing 737 or Airbus A320 models. Nonetheless, the E195-E2 can fly up to 2,600 nautical miles at speeds up to Mach .82 (629 mph) and can take off from a relatively modest 6,500-foot runway.
Due to the COVID-19 scare, shares of the company are down 64 percent YTD as can be seen from below chart.

Based on the company's fundamentals and very attractive share price, – due to the COVID-19 – we initiated our coverage on the shares of Embraer S.A, with a STRONG BUY rating.
Disclosure:
We have recently bought shares of Embraer for our personal portfolio.
PGM Capital is at your service as your, Professional, Trustworthy and Dedicated, Financial Advisor and Asset Management.

Last but not least, before taking any investment decision, always take your investment horizon and risk tolerance into consideration. Keep in mind that share prices do not move in a straight line. Past Performance Is Not Indicative Of Future Results.
Yours sincerely,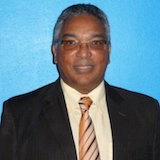 Eric Panneflek