Dear PGM Capital Blog readers,
In this weekend blog article, we want to elaborate further on our blog article of September 22, 2018, why investing in the Chinese automobile manufacturer NIO Inc, can be lucrative for growth investors.
INTRODUCTION:
NIO Limited, (formerly known as NextEV Limited) is a Chinese automobile manufacturer, headquartered in Shanghai that designs, manufactures, and sells electric vehicles in the People's Republic of China, Hong Kong, the United States, the United Kingdom, and Germany. 
The company offers charging solutions, including; Power Home, a home charging solution; Power Swap, a battery swapping service; Power Mobile, a mobile charging service through charging trucks; Public Charger, a public fast charging solution; and Power Express, a 24-hour on-demand pick-up and drop-off charging service.
NIO Limited was founded in 2014, headquartered in Shanghai, China and her shares trading at NYSE as an ADR on September 12. 2018,  under the symbol NIO.
NIO BATTERY SWAP:
NIO's BAS strategy did not received the recognition it deserves when this strategy first started years ago. From doing research and reading the reviews online, NIO started gaining traction and social recognition for the 5-minute battery swap service.
The company announced that its 136 automated battery swap stations have completed half a million battery swaps thus far. Strategically, located along China's most congested highways, these swap stations allow NIO drivers to pull in with a depleted battery and haul out of the station in a few minutes with a new fully charged battery locked and loaded.
While Nio's battery swap stations are concentrated in the Beijing-Tianjin-Hebei region, the Yangtze River Delta, and the Pearl River Delta, but it is expanding with 131 stations across China.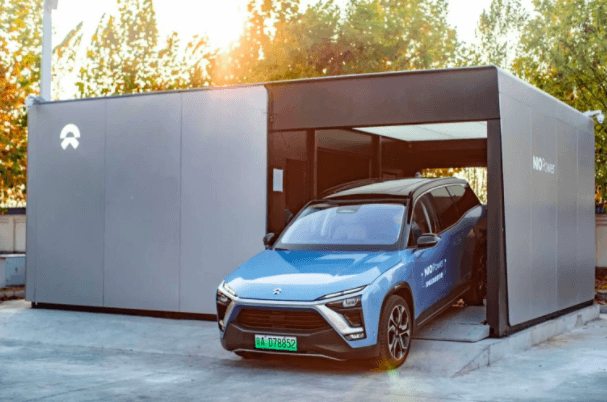 The following list showcases the impressive timeline of milestones for Nio Power Swap:
| | |
| --- | --- |
| December 16, 2017 | Power Swap debuts at NIO Day 2017 |
| May 20, 2018 | NIO opens its first battery swap station in Nanshan High Tech Industrial Park, Shenzhen |
| November 15, 2018 | NIO launches 18 battery swap stations a long the G4 Beijing Hong Kong Macau Expressway |
| December 15, 2018 | NIO launches 8 battery swap stations along the G2 Beijing Shanghai Expressway |
| April 15, 2019 | NIO Power Swap receives Red Dot Award: Product Design 2019 |
| August 24, 2019 | NIO awards the first owners of its products a lifetime of free battery swap services |
| May 20, 2020 | The 131st battery swap station opens, the first in Foshan |
| May 25, 2020 | NIO Power completes the 500,000th battery swap at the power swap station in Shanghai Auto Expo Park |
For everyone who cries about long charge times, this whole process allegedly takes just five minutes from start to stop.
PGM CAPITAL's COMMENTS & ANALYSIS:
In 2019, NIO's deliveries were 20,565 units, while the annual production of battery EV was estimated at 1.21 million units. 
After the COVID-19 induced slackness in January and February, the company began taking a turn for the better in March, reporting 116.8% month-over-month increase in deliveries to 1,533 vehicles. The momentum continued into April, as Nio delivered 3,155 vehicles in April.
On Wednesday, June 4, the company annouced it delivered 3,436 vehicles in May, up 215.5% year-over-year. The deliveries comprised 2,685 ES6s and 751 ES8s.
Based on the above, it would be no surprise if NIO double its sales units in 2020, delivered a positive margin at the end of 2020.
Battery Swapping:
Beside battery swapping in approx. 5 minutes, NIO also allows consumers to rent an EV battery pack for the day – potentially a big pack for a long trip – for as little as $10 a day.
With Nio's success, we might see a resurgence of battery swapping in the EV industry, but I think it's unlikely to become more than a niche part of the charging equation as battery pack achieve longer range and charging becomes faster.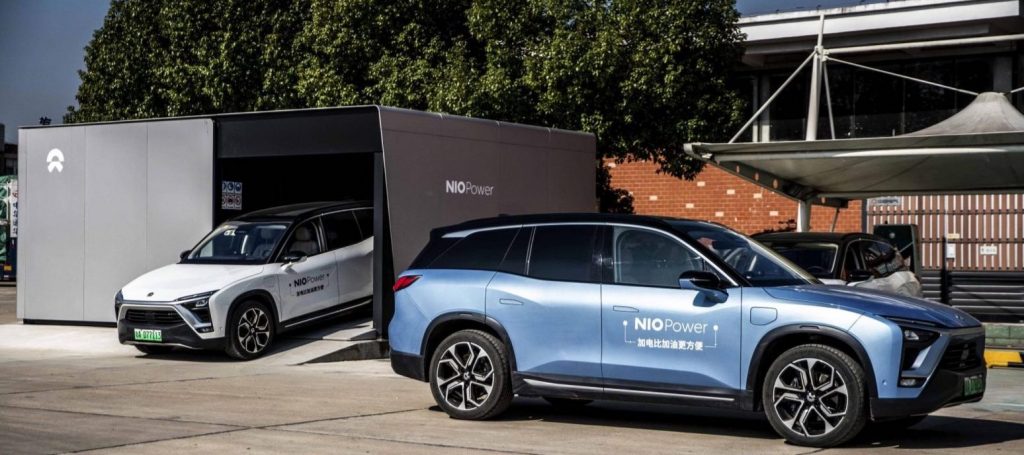 Ultimately, people will prefer keeping their packs inside their vehicles.
Based on company's fundamental and projected growth of the EV market, we have a BUY rating on the shares of NIO Inc.
Disclosure:
We own shares of NIO Inc., in our personal portfolio.
Last but not least, before taking any investment decision, always take your investment horizon and risk tolerance into consideration. Keep in mind that; share prices do not move in a straight line. A Past Performance Is Not Indicative Of Future Results. Further more technology stocks and stocks of  startups and emerging markets experience a higher volatility than the ones of developed market big-caps.
Yours sincerely,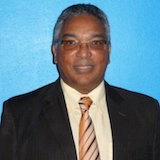 Eric Panneflek