Dear PGM Blog reader,
On Thursday March 01, USA, President Trump told business executives gathered at the White House he would impose tariffs on steel and aluminum next week.
The questions most investors are asking themselves is will the imposed tariffs to a global Trade War?
INTRODUCTION:
Trump doubled down on Friday, March 02, on his proposal to add a 25% tariff on steel imports and a 10% tariff on aluminum imported to the United States from other countries, a move that prompted a sell-off in U.S. equities and the dollar after it was announced on Thursday.
As can be seen from below chart, the Dow dropped 420 points on Thursday March 01, after President Trump said his administration will impose tariffs on steel and aluminum imports. The Nasdaq and the S&P 500 declined 1.3% each.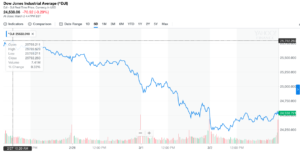 Trump's controversial tariff announcement caught investors off guard and immediately raised concerns about retaliation from China or other major U.S. trading partners.
The steel and aluminum tariffs are manageable. But if the president is so gung-ho about a trade war, and is now willing to ignore his more cautious advisers, what comes next might not be.
PGM CAPITAL ANALYSIS & COMMENTS:
To understand why the worry about President Trump's planned steel and aluminum tariffs goes so deep on Wall Street and in corporate America, don't think of Thursday's news as being about a new tariff on steel and aluminum.
Rather, think of it as a signal about the willingness of the president to ignore his most sober-minded advisers and put the global economy at risk to achieve his goal of better terms for American trade.
Steel imports were worth about $30 billion in 2017, and aluminum imports around US$17 billion, according to government data. Even in the simplest possible way of thinking of the potential cost of the new tariffs — just applying the 25 percent tax on steel and 10 percent tax on aluminum the president plans — we're talking about only US$9 billion. And that's before accounting for the resulting shift toward domestic production that is the entire point of the policy.
More complex modeling would be needed to produce a reliable estimate of the cost of the tariffs, but the point is about the order of magnitude. These are not numbers that are enough to cause much damage to a $20 trillion economy, or to justify the US$460 billion decline in the value of the stock market that took place between Thursday's open and Friday midday.
Last week market drop makes more sense if you look at the president's announcement not in terms of what it means for imported steel and aluminum, but rather what it says about the president himself.
Financial markets tend to extrapolate, looking at small pieces of information today to project what the future will look like.
The IMF Warns:
The International Monetary Fund (IMF) has joined criticism of Donald Trump's plan to impose a 25% tariff on steel imports and 10% on aluminium.
The body warned that such a move would hurt the US as well as other countries.
It said others could follow the US president's precedent by claiming tough trade restrictions were needed to defend national security.
Are we heading to Global Trade War:
In a trade war, countries impose tariffs and other barriers on imported products, often in retaliation for actions taken by a trading partner.
That can slow down business activity around the globe by crimping international trade. In a worst case scenario, trade wars can lead to a global depression. Protectionist trade polices are one of the primary factors economists cite for deepening the Great Depression.
But President Trump doesn't believe that. He tweeted out Friday, March 2nd in the morning that for the United States, a trade war is "good" and "easy to win."
In a trade war, US consumers and businesses will be left with the bill.
A trade war by definition means that other countries are going to slap tariffs and restrictions on those US goods and services, making them more expensive, and less competitive — if they're allowed into those countries at all.
The European Union, Canada, China and other nations have already declared they will retaliate if the tariffs become law. One EU official even called the proposals a "declaration of war."
According to Max Baucus a former U.S. ambassador to China, Beijing will respond negatively to President Donald Trump's announcement of tariffs on steel and aluminum imports.
He said invoking the national security argument for higher tariffs may well backfire.
If the U.S.A. uses a broad interpretation of national security nothing will hold back others. And Trump may end up rethinking whether his tariffs on steel are worth duties on Florida oranges, Wisconsin Harleys and Kentucky bourbon.
Jean-Claude Juncker, president of the European Commission, made the remarks to the German news media in reaction to the proposed tariffs. He said the plans to tax the American goods, produced in the home states of key Republican leaders, had not yet been finalized, but amounted to treating them "the same way" that European products would be handled if the metals tariffs go through.
Yours sincerely,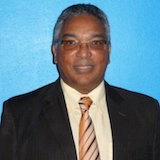 Eric Panneflek